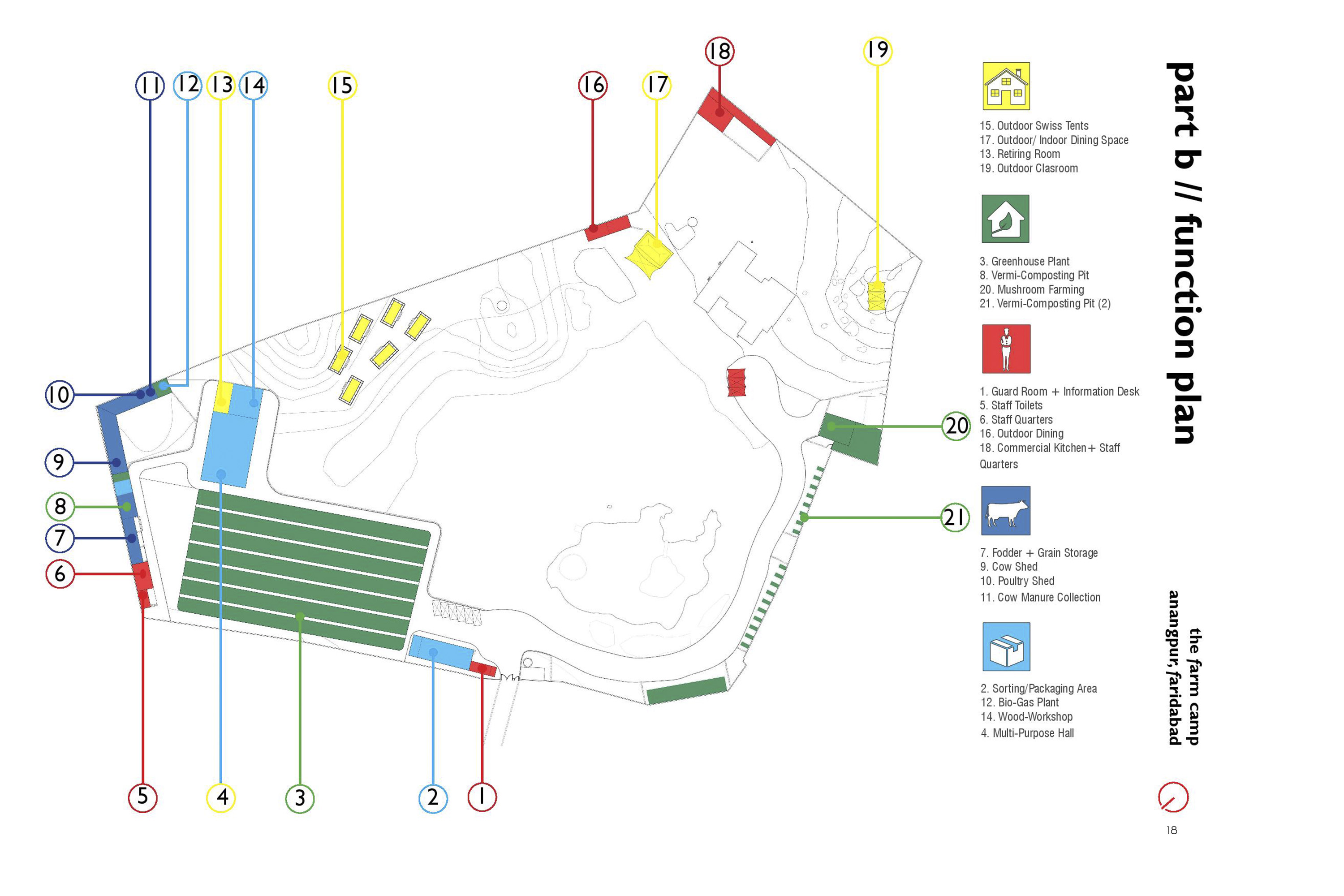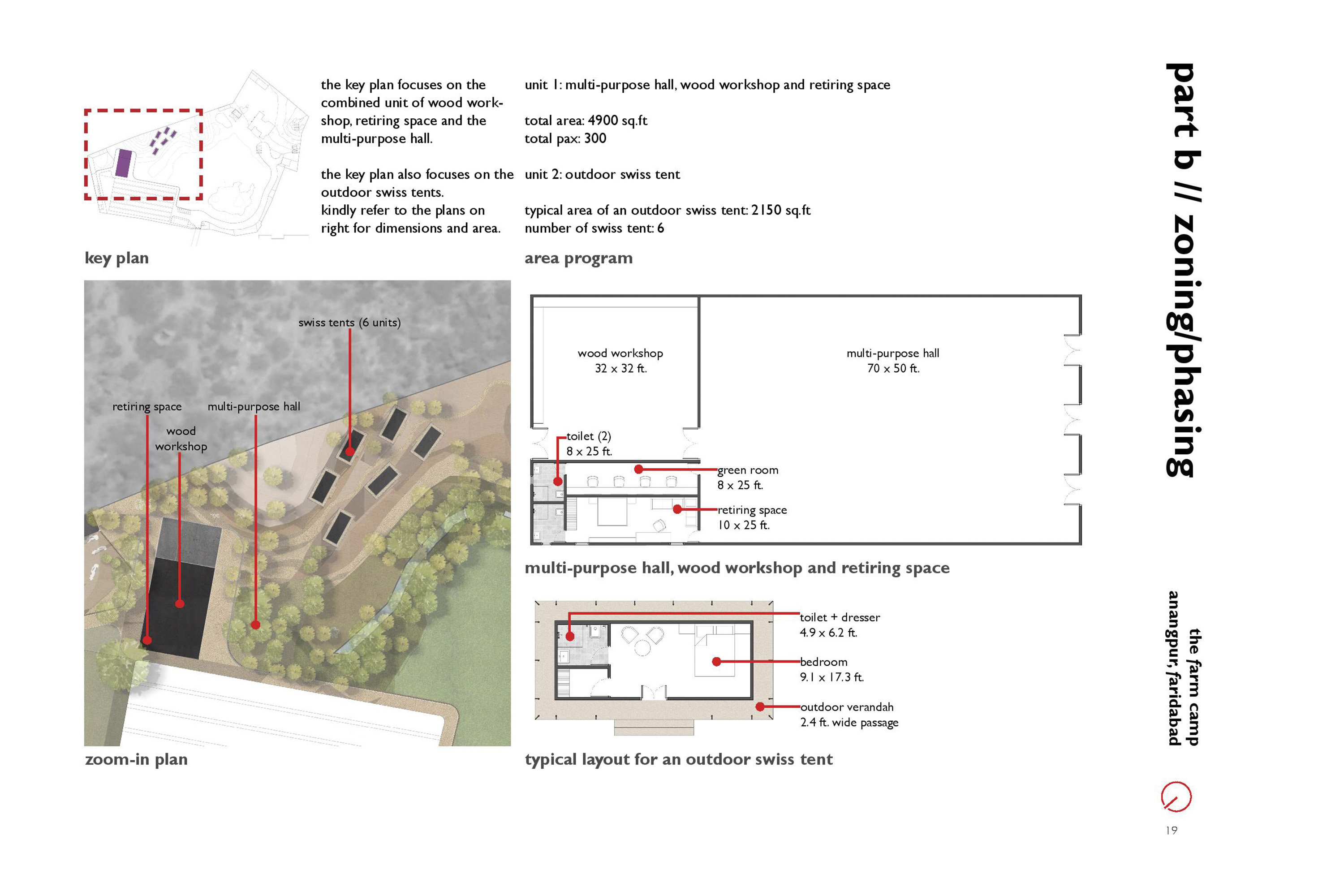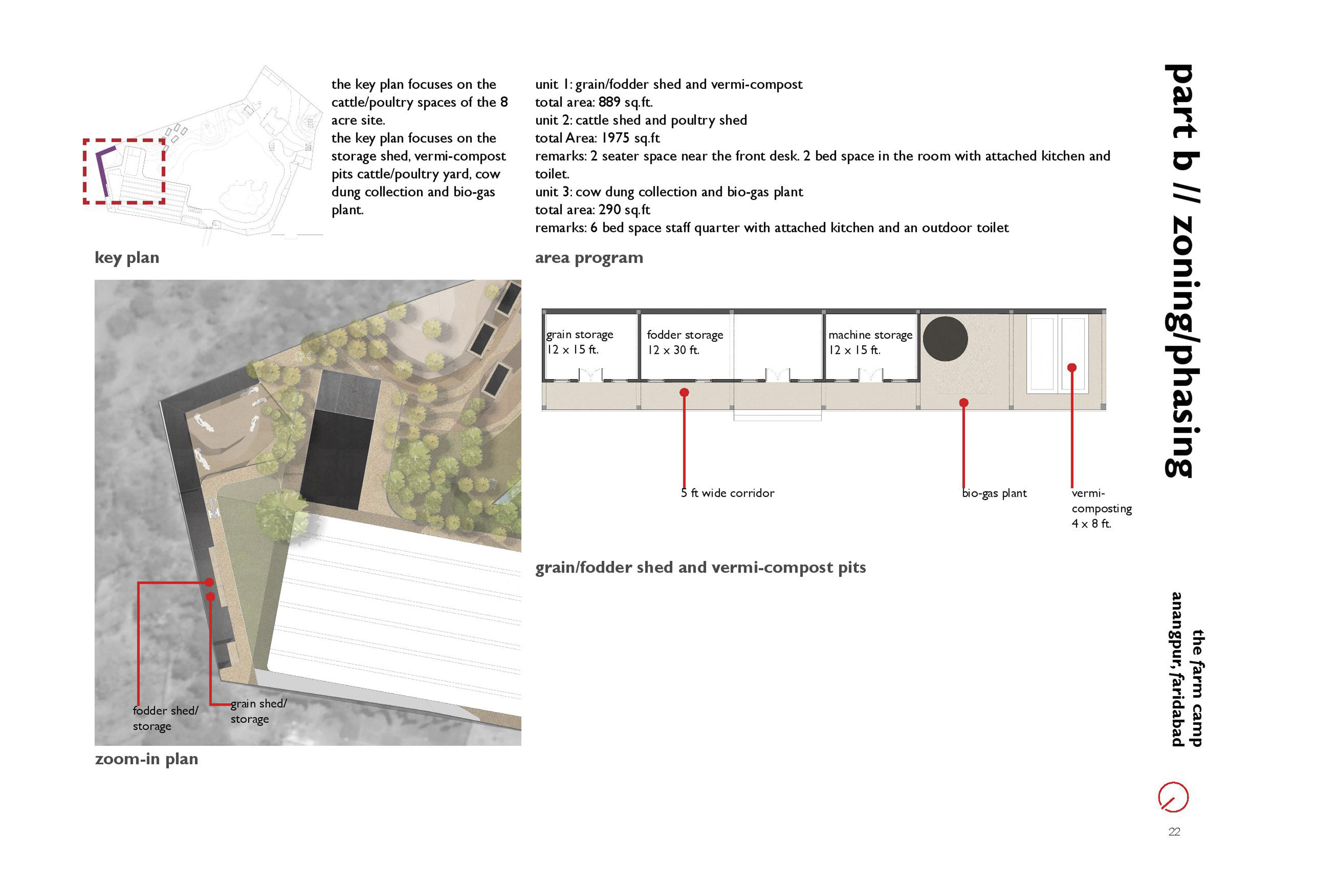 Project info



Location: Faridabad, INDIA
Site Area: 348,480 sq. ft
Project Type: Recreational
Status : Proposed


The Farm Camp located in Anangpur village, Faridabad is a project that focused on the functional revitalization & reconfiguration of the agricultural & mixed-use site. The 8 Acre sits on the cusp between the rocky Aravalli terrains & arable land.

The existing layout of the premises included a greenhouse, cowsheds, a standalone residence & features like lawns & a miniature lake set against the natural rugged landscape of the site. The tailored proposal worked along the client's brief of wanting to maximize functions & sustainability on-site. The components thus proposed were phased out into 4 segments of programme increment & establishment. The renewed scheme of functions included camp style guest accommodation, activity zones, a studio space with workshops, dining facilities, animal husbandry, petting zoos, outdoor adventure sports facilities & related services.

The premises were designed keeping in mind the independent functions on the site & their correlation with one another. The proposed Farm Camp layout functions on the zero net waste scheme, where the wastage of one process on-site acts as the primary raw material for another function. Retaining walls were erected against the rocky terrain in order to create a catchment area for the rainwater that is recycled for functions on the site through the use of a rainwater harvesting system. Additionally, a Biogas plant & vermicompost pits enhance the waste recycling processes at the venue. The proposed low-lying built structures were designed using building materials like rammed earth, light-weight steel structures & the homogenous inclusion of natural elements in the framework.

The Farm Camp has been designed with the intention of synthesizing a 'productive landscape' that combines an array of fabrication based, agricultural & recreational activities into one. With uninterrupted sweeping vistas of the Aravalli's, the Farm Camp integrates the goodness of natural components with a holistic & functional programme that brings one in palpable contact with their surrounding environment, while creating a built model that is inclined towards the ideals of sustainable development.