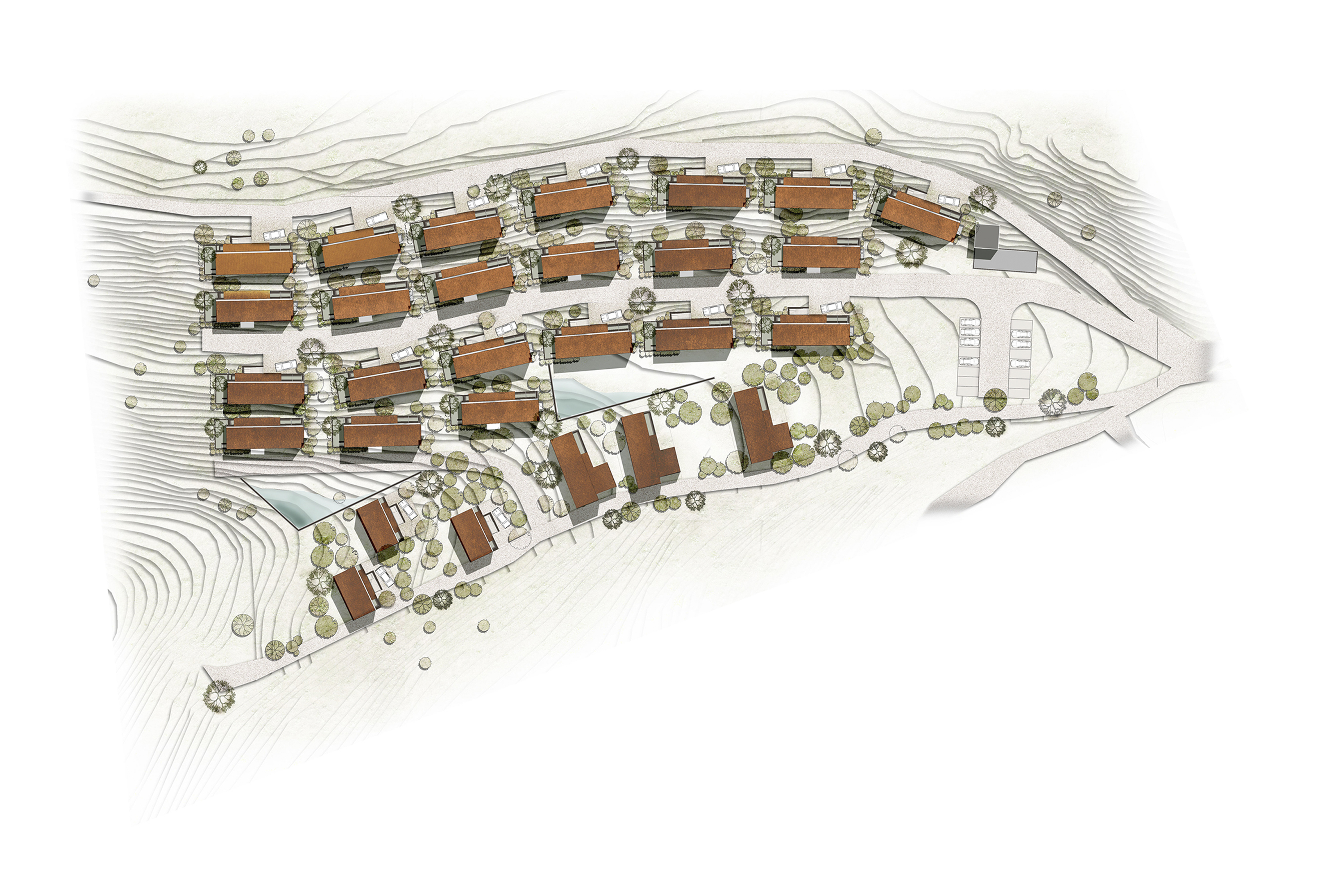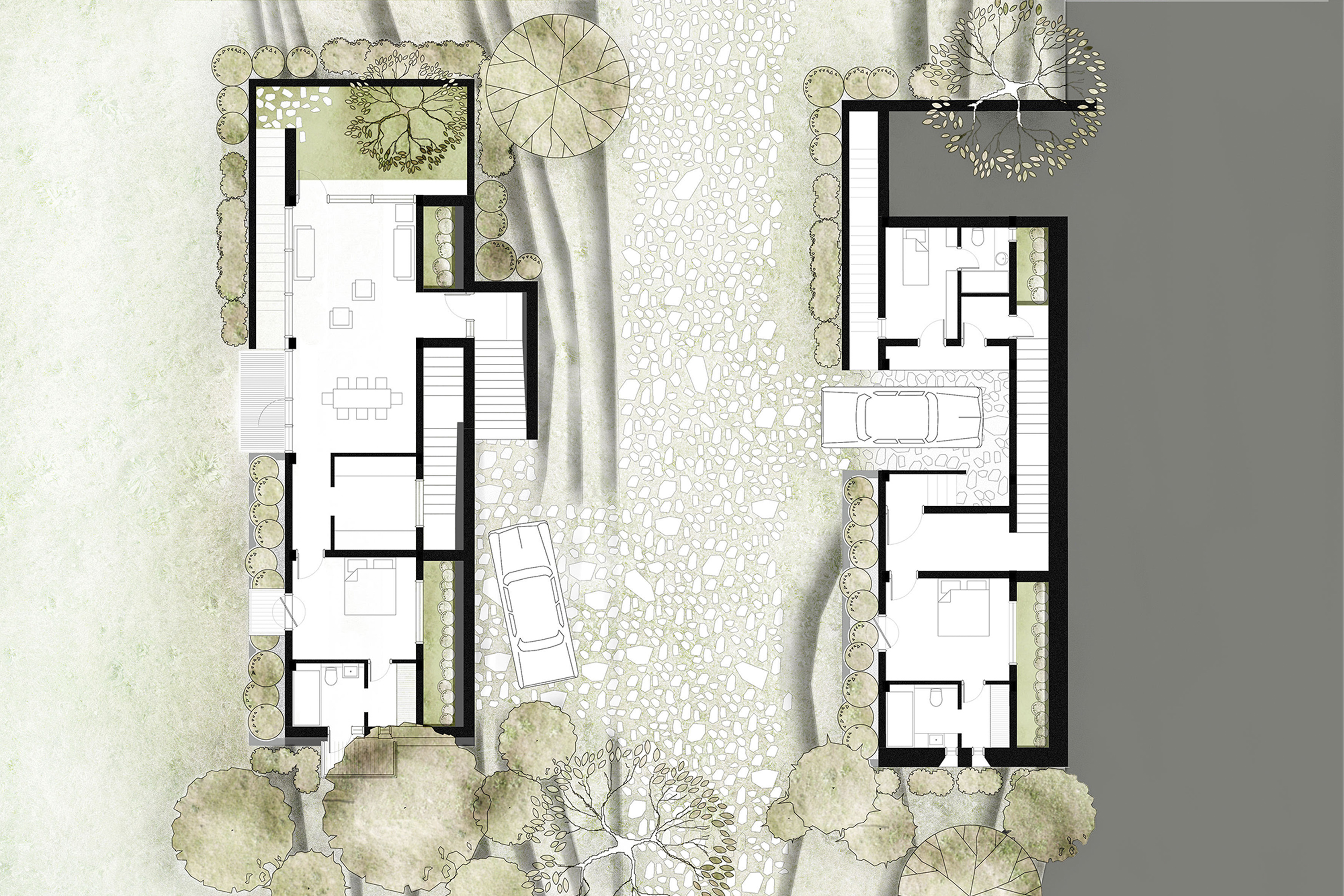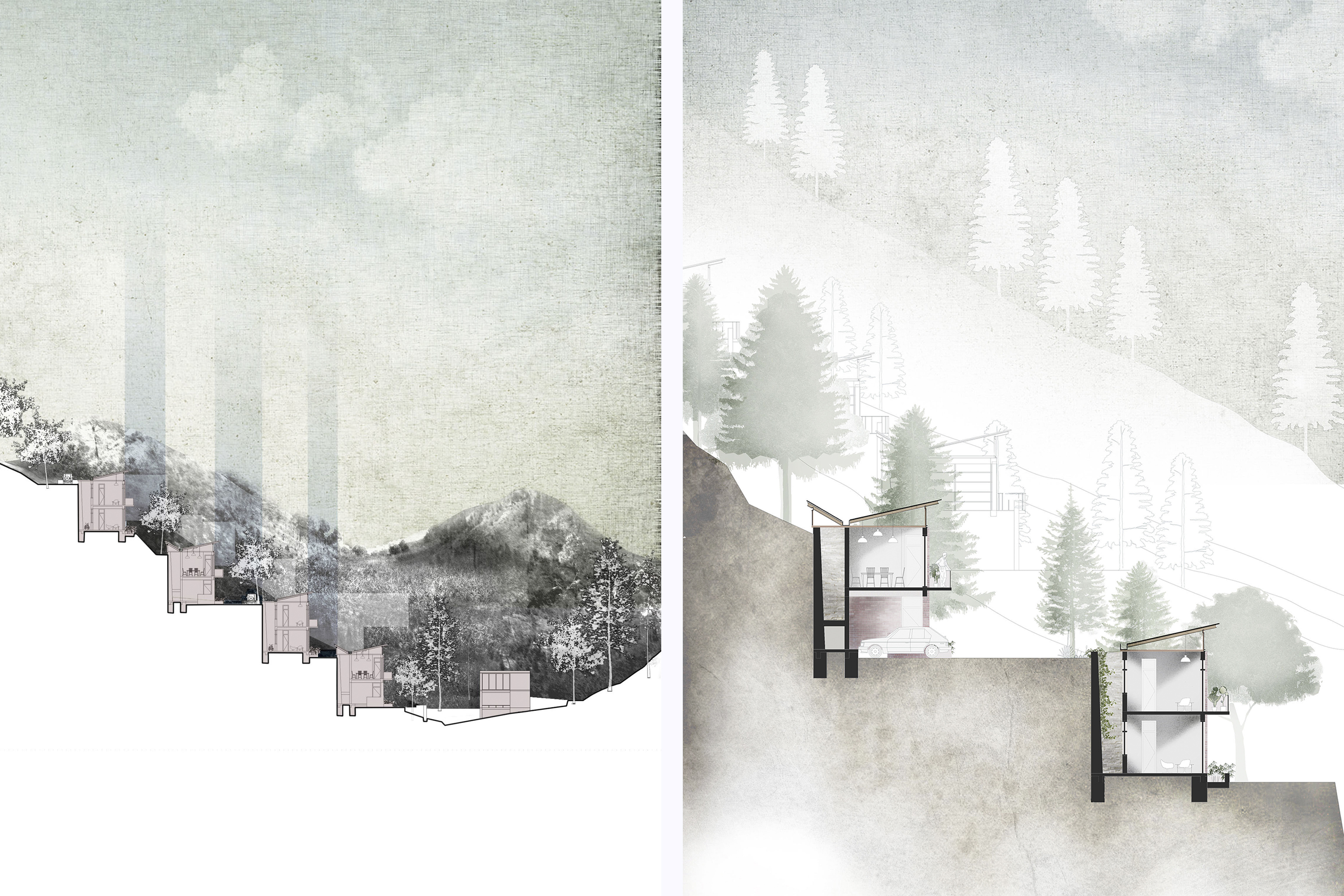 Project info

Location: Uttarakhand, INDIA
Site Area: 217,800 sq. ft
Project Type: Housing
Status : Proposed




The Saat Taal residential development nestled in the terraced topography of Uttarakhand harbors the design scheme that makes it an ideal getaway destination, far from the hustle & bustle of the urban life.
The layout's design is a harmonious dialogue amidst nature & the built inserts. The placement of the residences was conceived in accordance with the steep & graduated terrain that characterizes the 5 Acre site. Each contour of the site has been visualized as a 'street' of sorts with an array of independent residences arranged across its expanse. The linear arrangement of the residential units traversing each level of the site, allows users to access the unit from both the top & bottom level in the stepped configuration.
The placement of residences across the levels bestows each home with maximized views of the surrounding natural context & an amplified influx of natural daylight. Each 2 Bedroom residential unit incorporates an expansive living cum dining area & a linear staircase which acts as a light core that softly illuminates the living spaces. Each independent residence has been demarcated at the site level by creating a niche for the built structure, bordered by a retaining wall, a private landscaped lush garden & a dedicated vehicular parking spot. The retention walls bordering the site's boundaries act as catchment areas for the rainfall water.
The Saat Taal Housing development has been tailored design-wise to foster a sense of existence in the bounds of nature, rather than erecting spaces that pose as independent cynosures in the natural context. The conception of the framework at site expounds the need for a coherent alliance between the naturally occurring site conditions & functional requirements that need to be established through design.