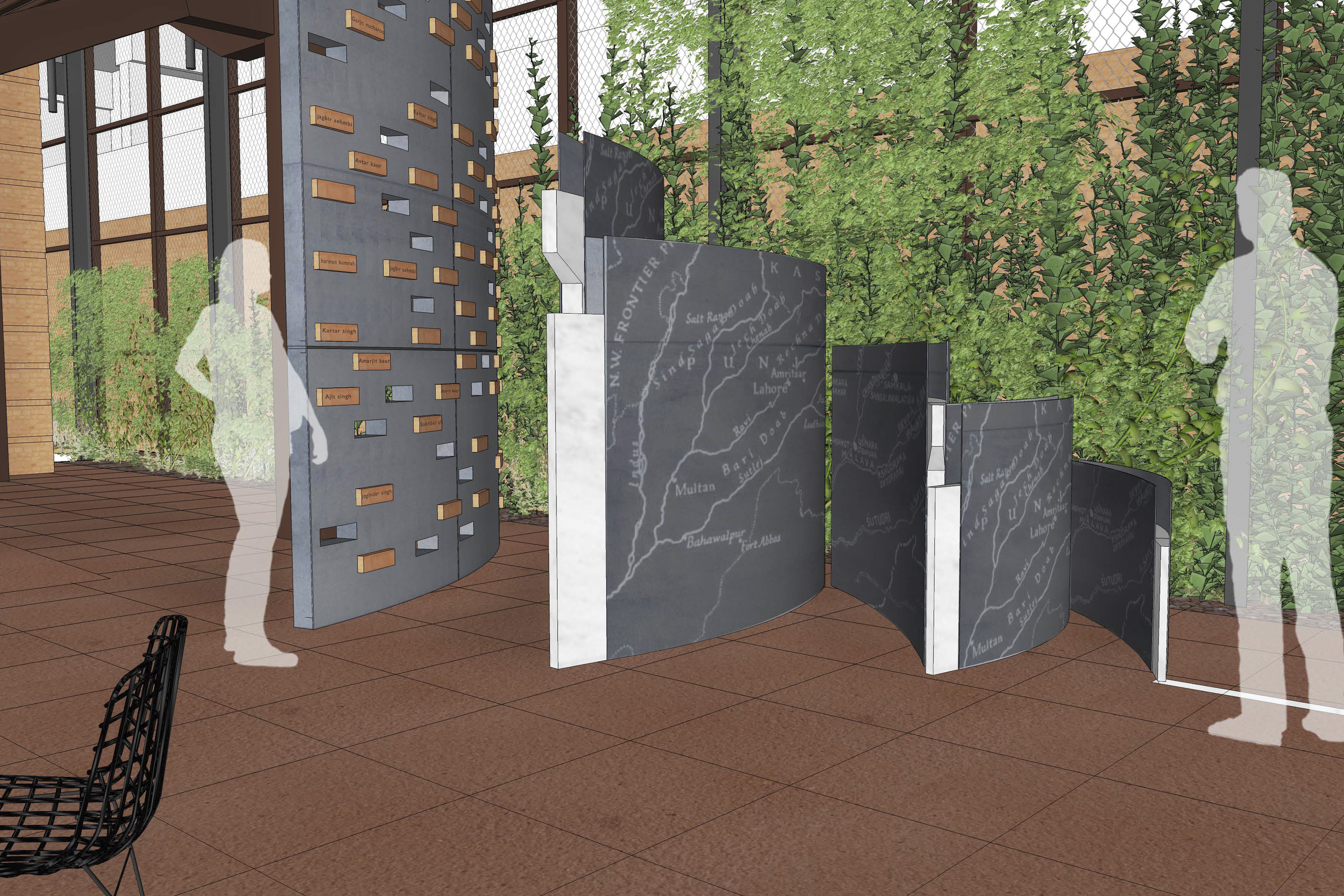 Project info



Location: Amritsar, INDIA
Site Area: 3,400 sq. ft
Project Type: Institutional
Status : Completed, 2018

The Partition Museum at Amritsar has been designed by the process of repurposing one wing of the heritage Town Hall building that is in the center of the old city & at a striking distance from the Golden Temple. The museum acts as a central repository of material memory, oral history & documents that archive the stories & occurrences of the partition of India, especially of the Punjab region. The venue commemorates the largest event of human migration ever recorded in World History.

The experience of the museum & the curations therein leaves its visitors transported to a bygone era that was replete with tremulous & trying conditions that prevailed across the subcontinent. The Courtyard of remembrance space has been conceived in order to create an aura that allows one to pause & reflect over the thoughts that manifest in their minds as they absorb the intricacies of the content of the museum's exhibits. The space is intrinsically envisioned as the heart of the venue, where visitors can gather, converse & utilize the open-plan space for the purposes of staging intimate performances.

The Wall of Remembrance is a pivotal element that is composed of raw steel sculpted into a contorted interactive installation. This installation is a conceptual embodiment of a meditative journey that the visitors experience as they traverse the circumambulatory path enclosed within the form. The form's surface has apertures into which bricks inscribed with names of individuals who lived through the period of the partition can be inserted.

The 5 River installation is an ode to the five tributaries of River Indus, that give the region of 'Punjab' its name. The installation portrays the topographical blueprint of the region in monochrome & has water trickling down its surface which exudes a ranquil feel into the ambience of the space.

The Courtyard of Remembrance enables one to establish a humane & tangible connection with the past as they come in contact with the emotional & physical memorabilia the museum holds within its walls.