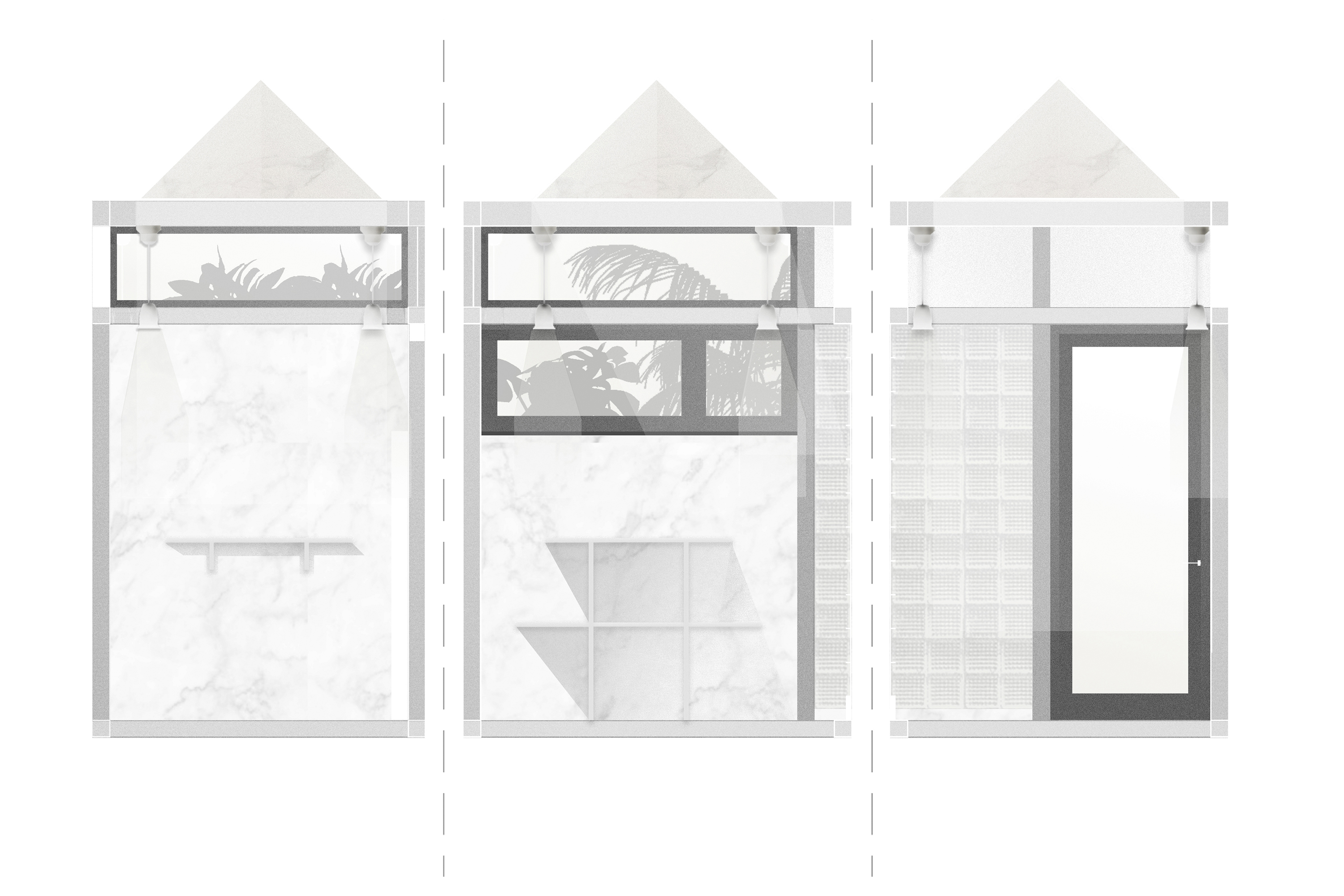 Project info



Location: New Delhi, INDIA
Area: 100 sq. ft
Status: Completed, 2016


Hejduk's Diamond is the first of this developing typology of building design and construction. The basic essence has been to integrate pre-fab components assembled at site with those that are in-situ. It is the combination of a flexible frame attaching itself to a cave-like existing masonry structures that exist in the built fabric of Delhi. The frame gives form and definition to the structure. Craft as the third component is extremely critical as it lends life to such constructs. Stone, wood, brass or any other such materials finds room in the design. In essence the construction methodology unifies the craftsman and the machine.

The design of this addition was born out of the axonometric drawing process. This allowed the elevation, both external as well as internal, to be designed as a wrap. Studying Hejduk's 'Texas House' and subsequently the 'Diamond House' projects, informed the design approach.

First inserting a frame that provides the structure and then playing with the infill materials added dynamism and character. The flexibility of the pre-fabricated steel frame increases the permutations for ways materials can be used. One such move is the way the south-east corner is turned. By shifting the steel column inwards, permits 'turning the corner' in other ways. Here the glass block wall framed by black granite slabs opens the corner by creating a negative space. The plastered brick insert above does the reverse as it bulges out contributing a visual play in the façade.

The function attributed to this construct is that of a temple. For this reason, a translucent marble pyramid was added on the roof, rotated 45˚ on axis, representing the 'shikhara' of the Indian temple form. This rotation of the pyramid draws reference from the 'Diamond House' projects.

The essay 'Transparency : Literal + Phenomenal' by Colin Rowe and Robert Slutzky influenced the designed experience of the space. The use of glass blocks, frosted glass, clear glass as well as translucent marble, all contributing to the experience of light in space.