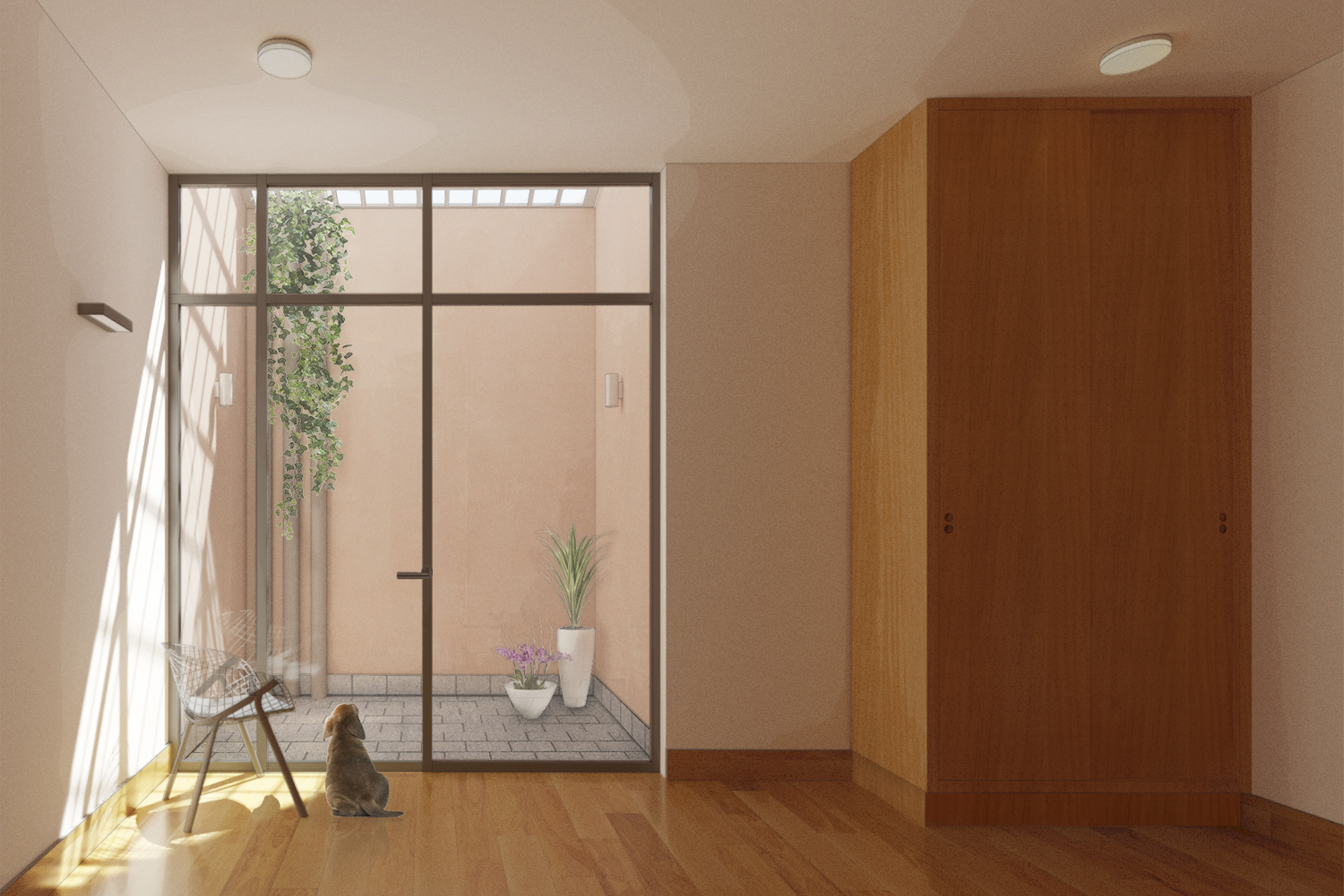 Project info




Location: Noida, INDIA
Area: 9,000 sq. ft
Project Type : Residential
Status: Under Construction


This single-family residence located in Noida utilizes a play of volumes & forms as the impetus that drives the design of the home. The circulation & movement in the residence have been imagined as a meandering path that creates a coherent link between the outdoors & indoors. A central courtyard, private gardens & terraces punctuate the mass of the residence at various levels, bestowing the design with an organic connection between the inside & the outside.

The cumulative built-up area of 9,000 sq. ft spreads over the expanse of ground plus two storeys & a basement. The client has a strong penchant for motorcycles & so a dedicated garage space was designed in the basement, that doubles up as his entertainment zone.

The courtyard on the ground level functions as the soul of the home, around which the public spaces of the residence are organized. The formal living room, kitchen & breakfast nook look into the courtyard and allow the user to feel connected with the outside the whole time. The TV lounge on the ground floor also makes for an actively used space that extends into a private garden towards the rear.

The bedrooms on the first & second floor levels have been designed in sync with the lifestyle preferences of the family members. The loggia on the first floor acts as a nucleus of the space towards which the family gravitates.

Volumetrically, the spaces create a transfiguring composition of levels of the roof's form. The roof's inclined profile above the double-height children's bedroom & boat-like form over the loggia gives the roofscape a sinuous 'tent-like' appearance set against the backdrop of the rest of the house. The eastern façade has been screened using glazed ceramic screens that modulate the influx of sunlight & create a dappled effect of natural light in the loggia & corridor sections with the sporadic usage of glass blocks.