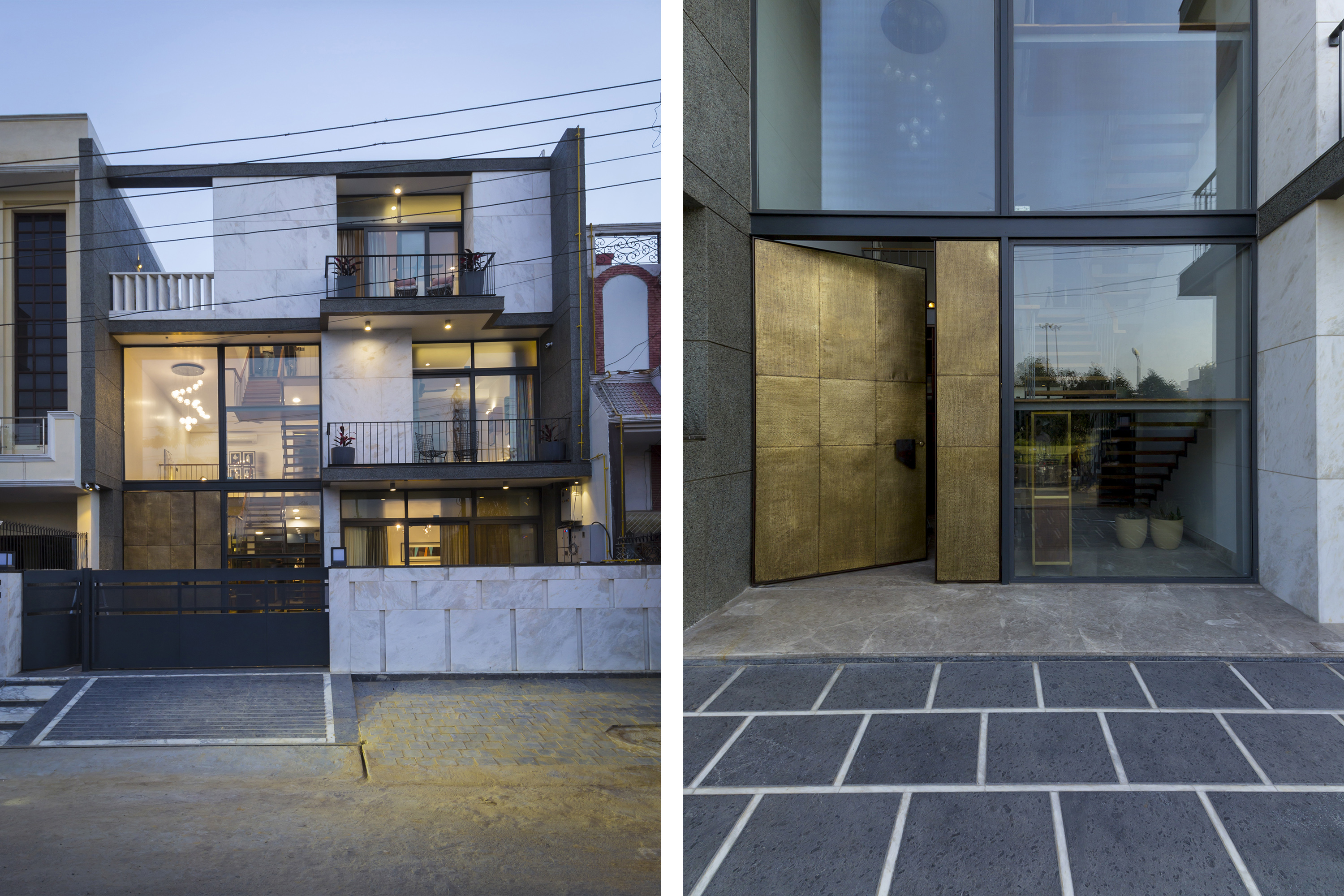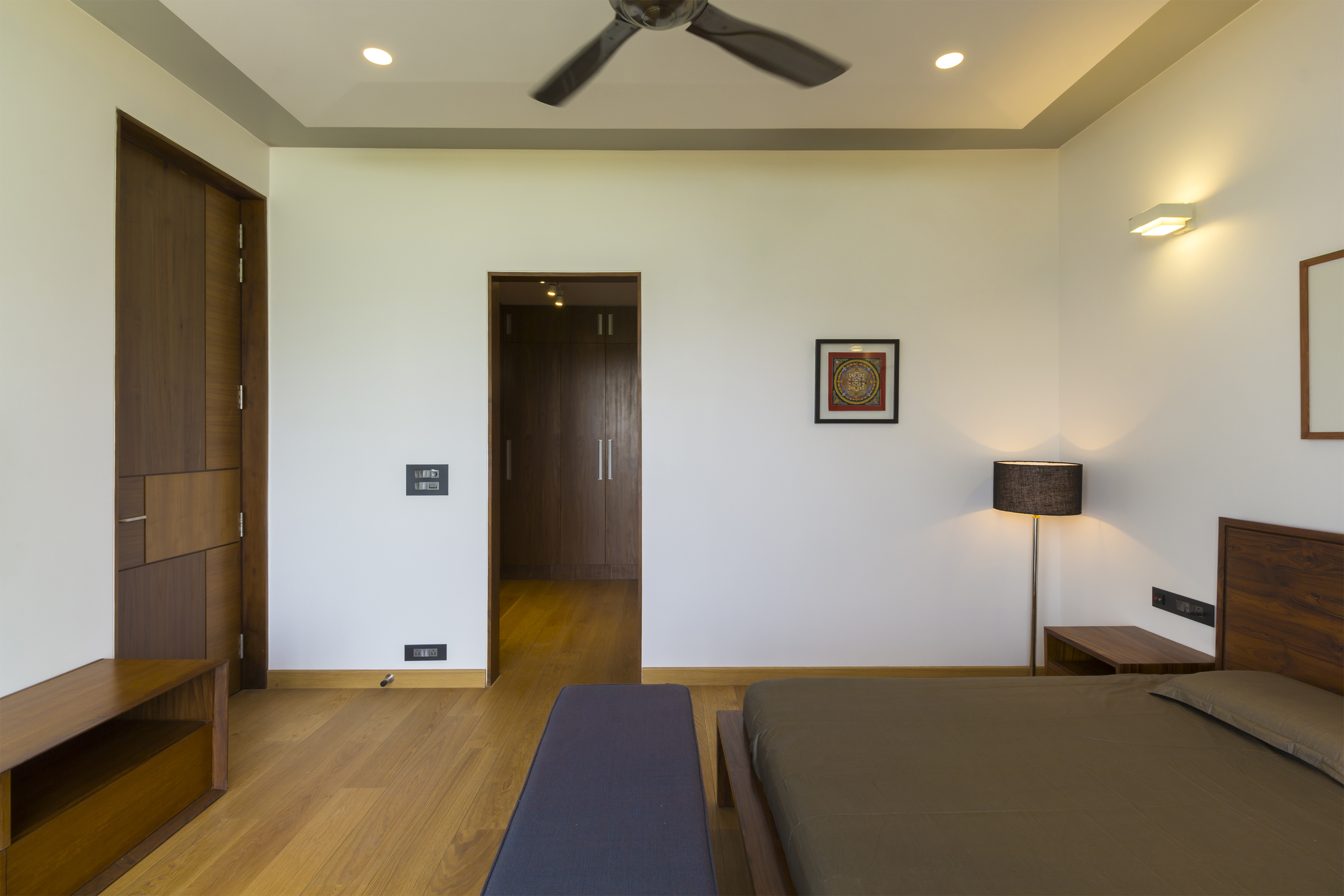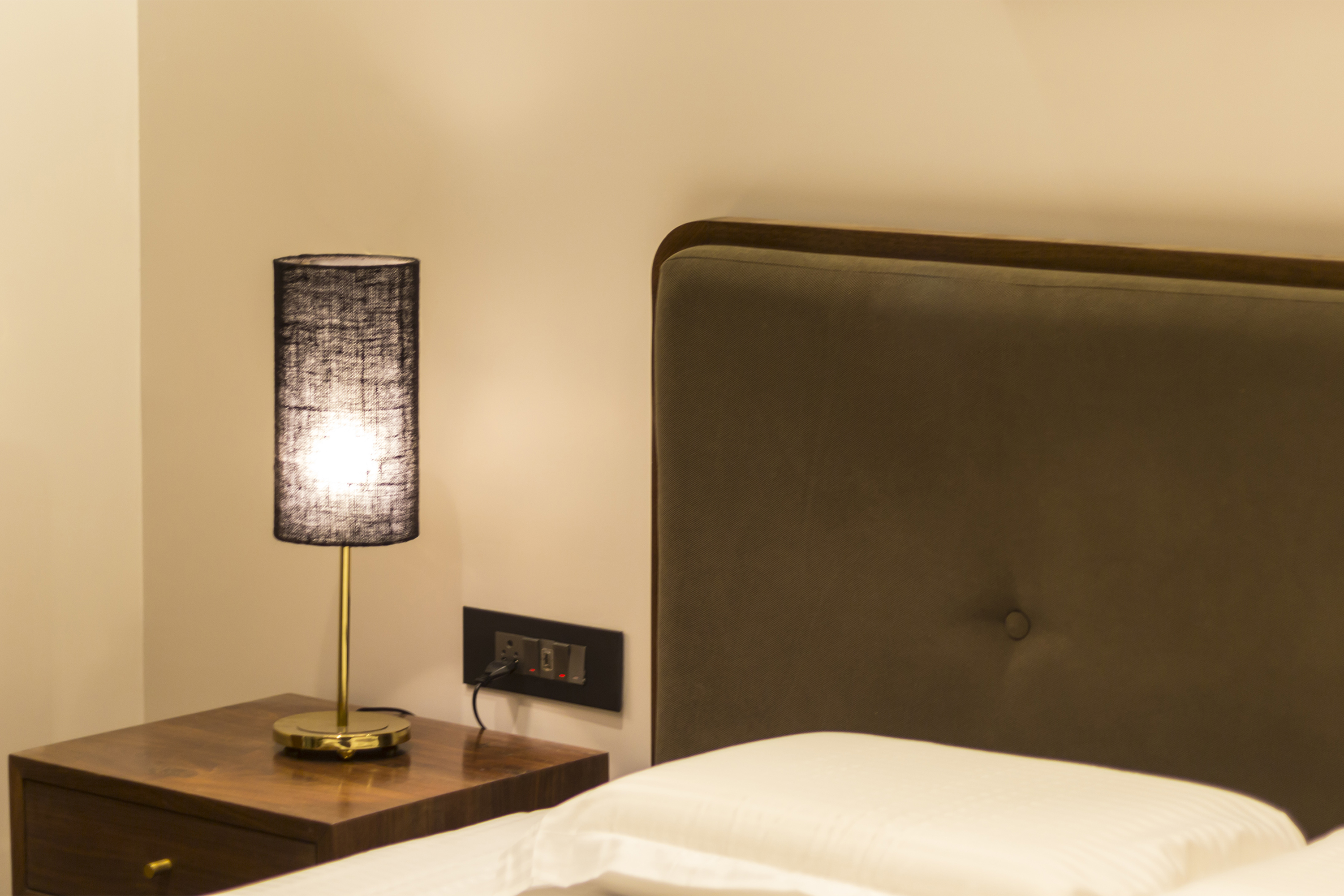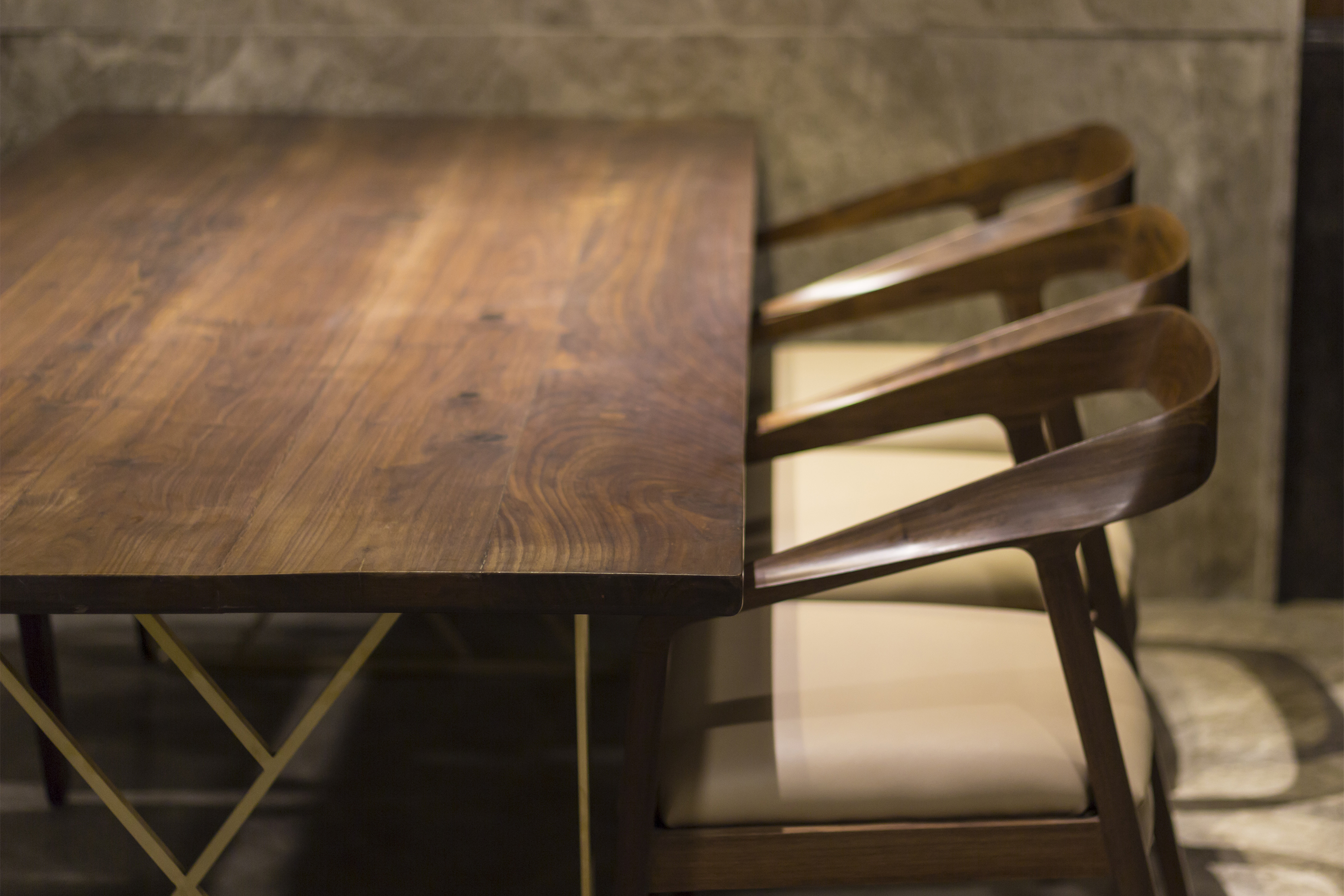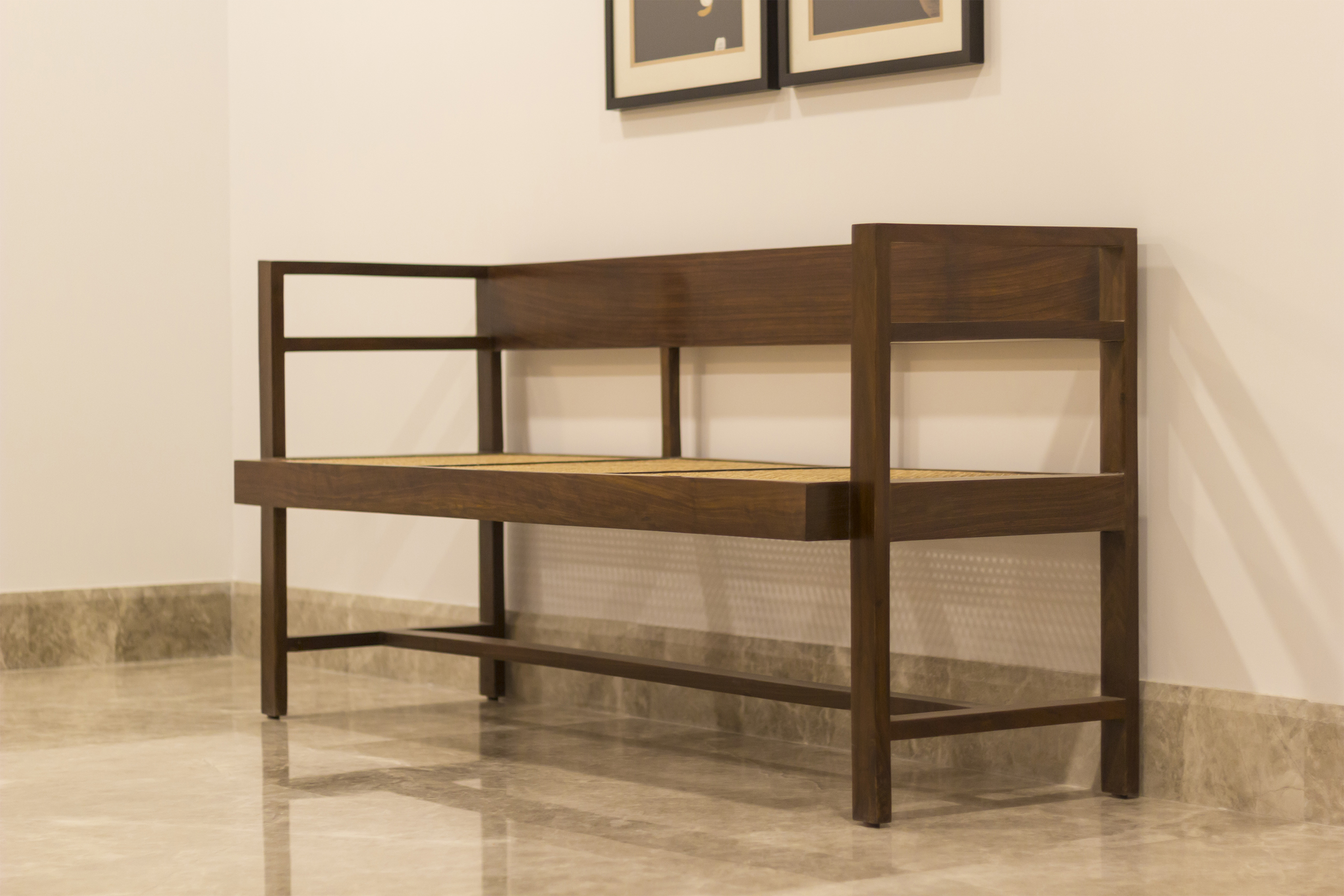 Project info




Location: Noida, INDIA
Area: 4,500 sq. ft
Project Type : Residential
Status: Completed, 2017

This single-family residence located in the residential sector of Noida emanatesan airy & radiant ambience. The 5-Bedroom home spreads over an area of 4,500 sq. ft & celebrates the link between the residence & the lush views of the neighbourhood public park. The North-South orientation of the building makes provision for large openings on the facades that wash the interiors in soft natural light through the day.

The interior scheme is minimalistic with an earthy & muted palette, brought to life with the additions of art curations & furnishings in the right measure. Varying scales of spaces string together the public & private corners of the home. The sleek steel staircase plays the protagonist in the double volume lobby area & acts as a connective spine between the various floors of the space.

The living room, open kitchen & dining area reflect a common visual vocabulary dominated by wooden & metallic undertones. The private bedrooms are a bespoke image of the occupant's persona, all embedded in a homogeneous grammar of the space. The terrace section is the component of the design scheme that allows the occupants to establish a link between their home & the boundless blues above .The terrace also doubles up as a 'Jharokha' that frames views of the sprawling neighbourhood the project is situated in.

The façade is conceived as a suspended structure which is an interaction of solids & voids framed between two parallel walls in rough Stone-Chip plaster, thus creating an interplay between glazing inserts & polished white Marble cladding in portions. The design of the space helped synthesize a built form that witnesses the inside & outside entwine fingers seamlessly.

The Residence by the Park is a home that trulyrewrites the basis of aesthetic in its context that harbours residences formed of a stereotypical grammar of architectural style.