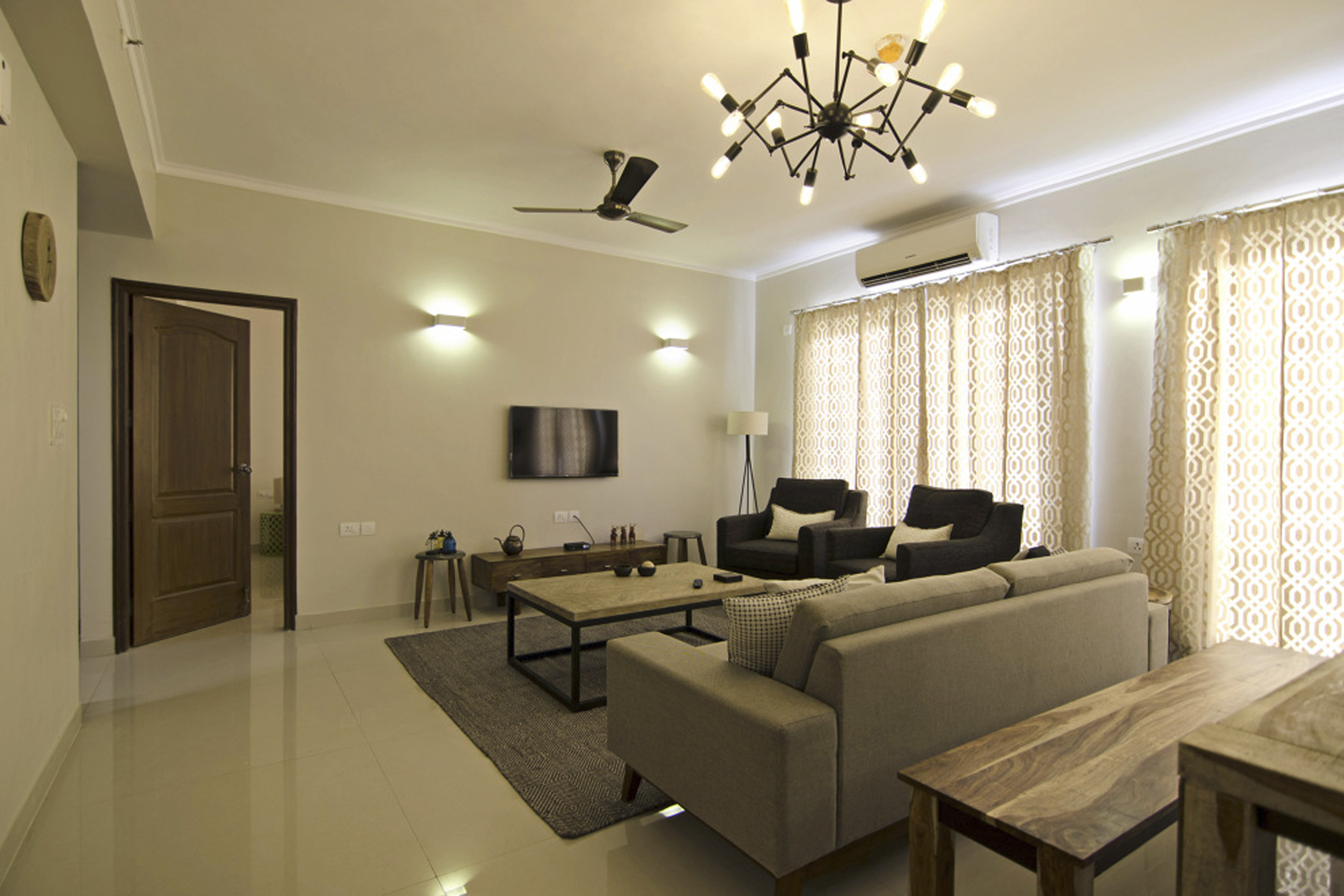 Project info



Location: Noida, INDIA
Area: 2,000 sq. ft
Project Type : Residential
Status: Completed, 2016

Minimalistic design sensibilities & functionality come to the forefront in Apartment 9222, Noida. This corporate service apartment consists of a built-up area of 2,000 sq. ft & was a fast-paced project that met stringent deadlines of handovers.

The scheme of interior design through the apartment's framework is characterised by clean, simple & linear design nuances. A modern scandinavian genre of design inspiration bathe the various nooks of Apartment 9222.

The two ensuite bedrooms, a den, kitchen & dining area are laid out in a copacetic layout & render a sense of privacy to each independent zone. The furniture pieces were predominantly sourced online or were fabricated locally to create a homogenous grammar of space. The interiors were stylised with artefacts & bric-a-brac to reflect the neoteric & an eased-out language of spaces.

Apartment 9222 is a fresh take on design that is a breeze in terms of maintenance & is weaved with a feel-good ambience.