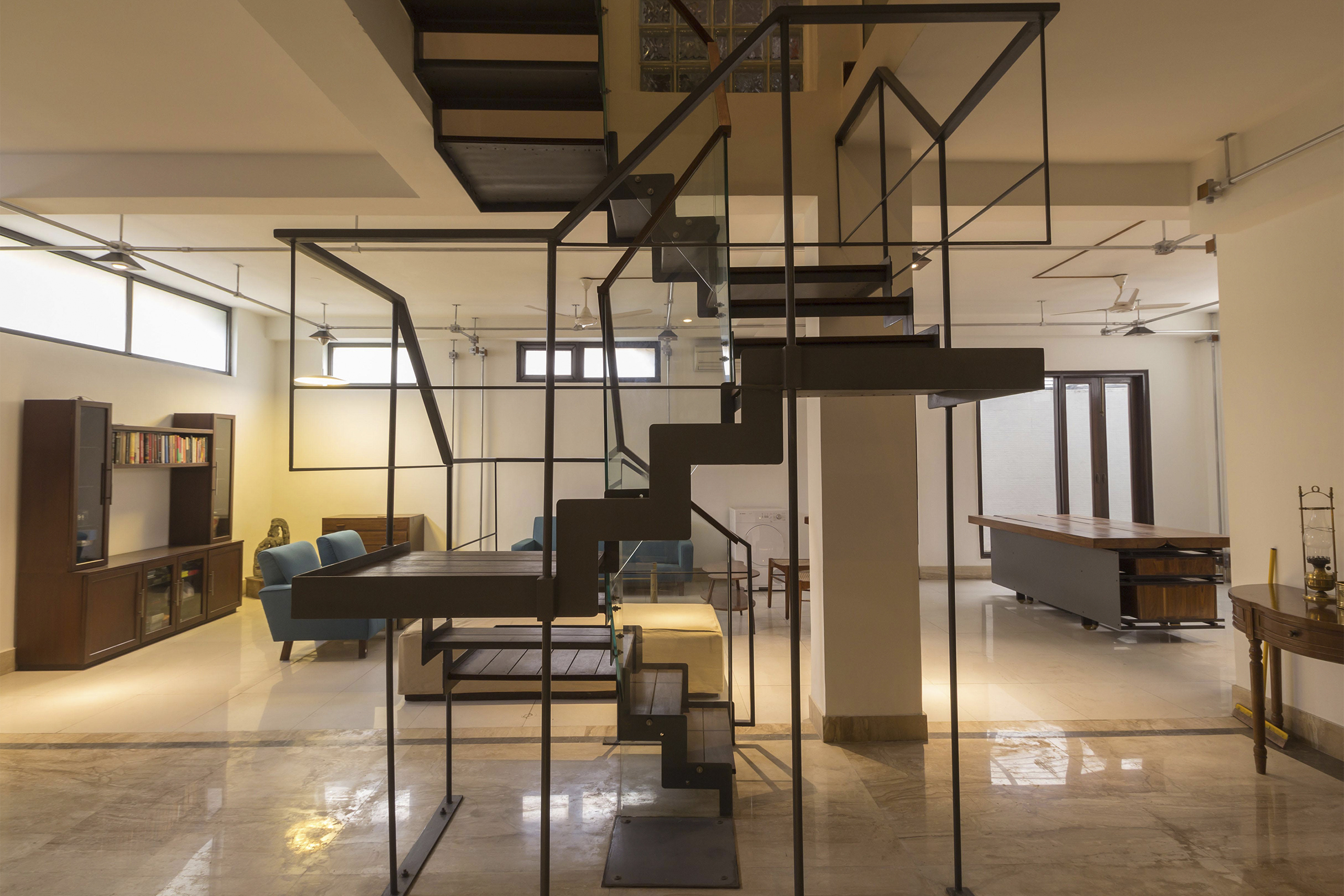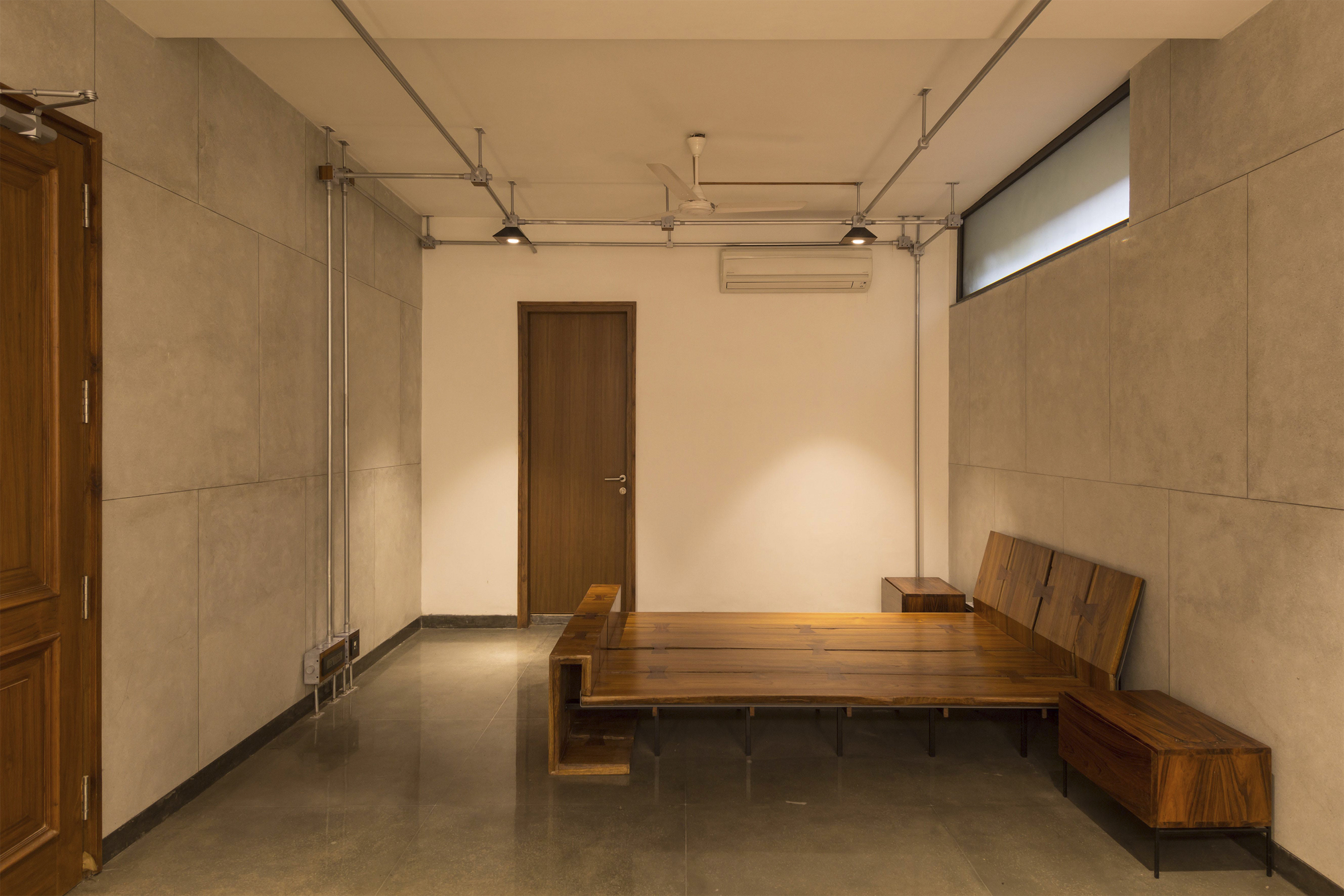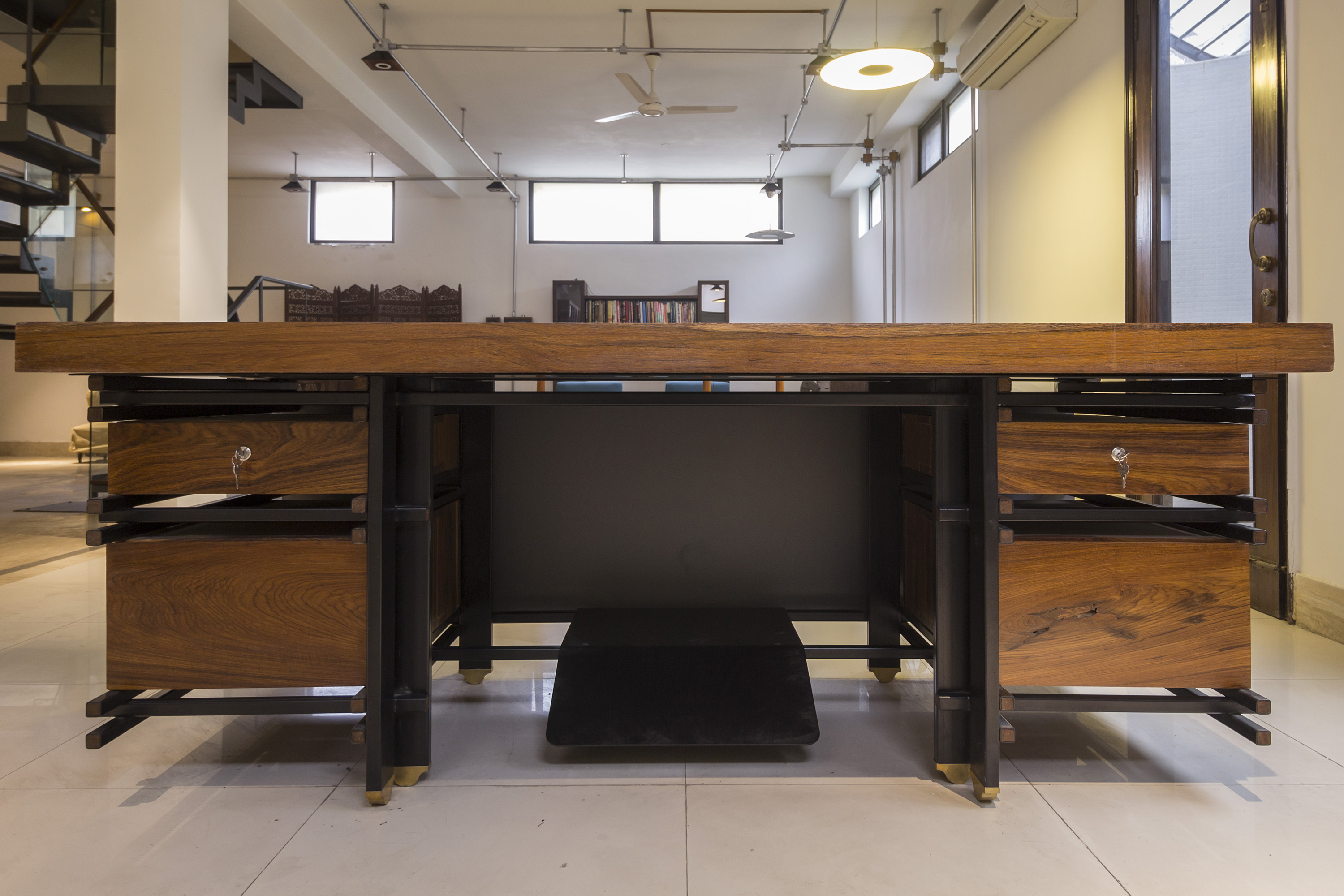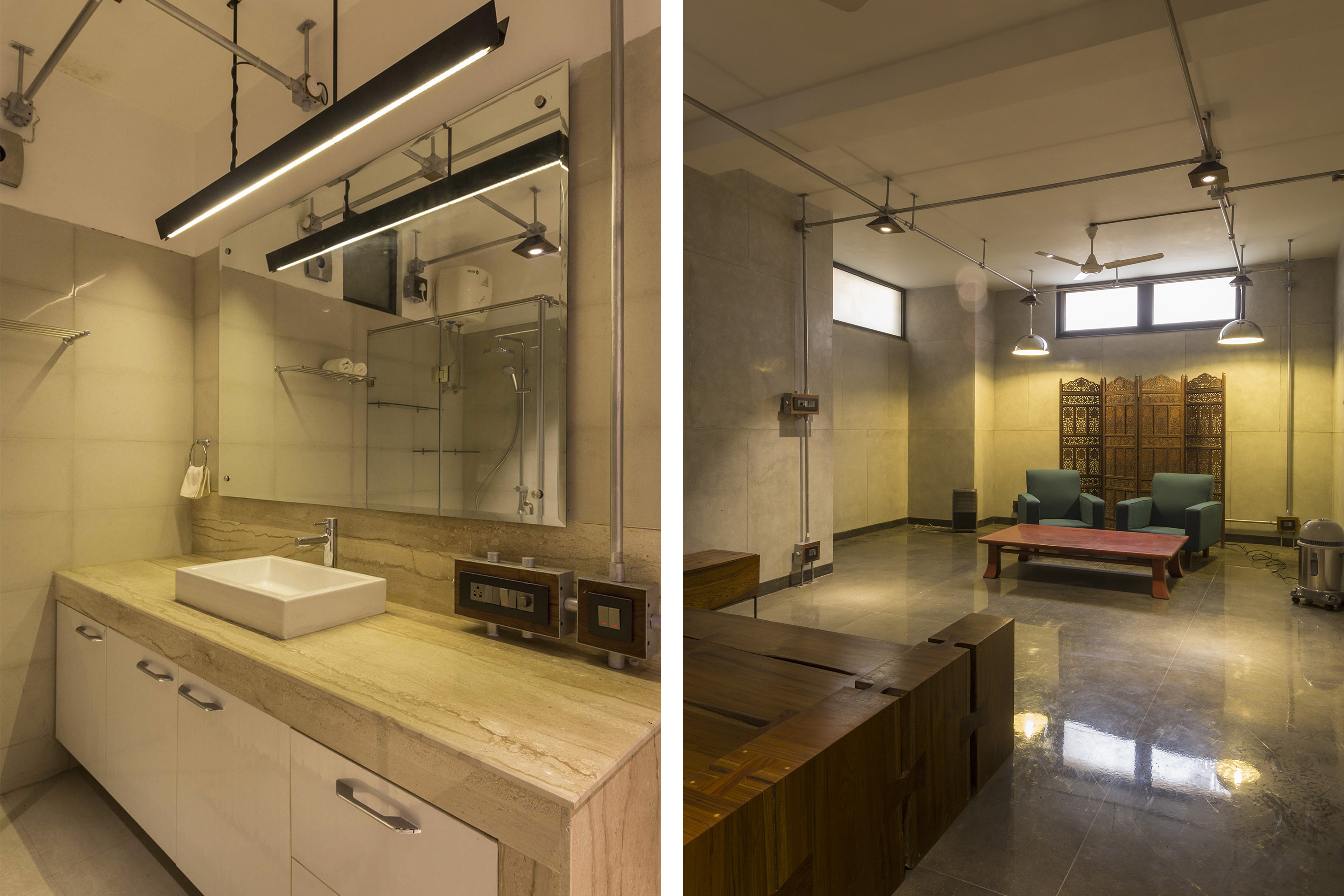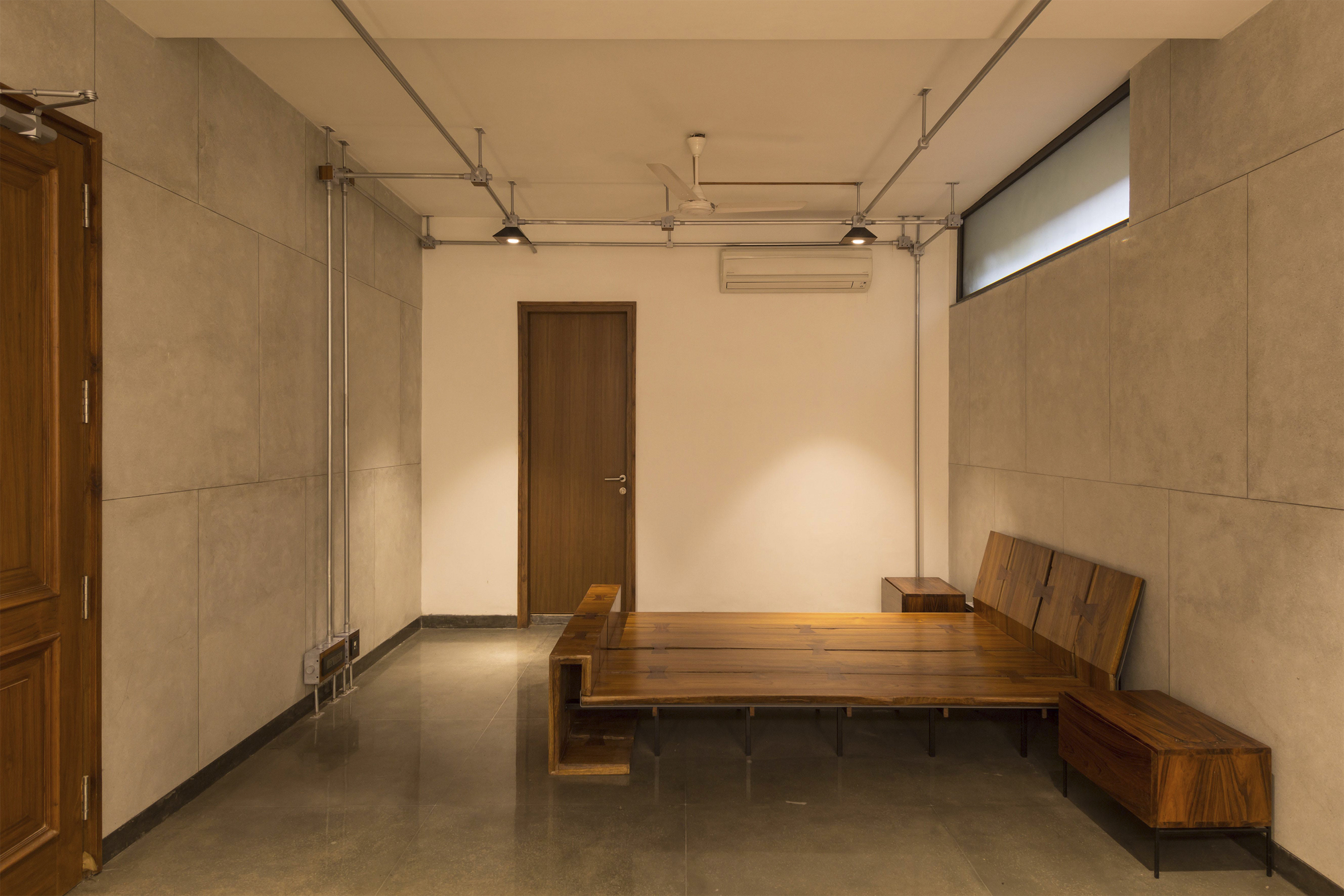 Project info



Location: New Delhi, INDIA
Area: 2,500 sq. ft
Project Type : Residential
Status: Completed, 2014


This 2,500 sq. ft residence based in New Delhi is a design-build project that entailed the complete refurbishment & a functional reconfiguration of the available basement space of the pre-existing residence. The basement in the past had experienced a large extent of flooding & hence the proposed layout was designed in accordance with remedying the same.

The grammar of the residence evokes a minimalistic character that is reminiscent of Corbusian sensibilities. The space is a matrix of a living area, an open study & an ensuite bedroom with the addition of a statement staircase. The residence exhibits custom furniture units, designs of which have been derived from the functional requirements of the built space.

The custom furniture schemes in the residence are reflective of mid-century aesthetic. The bed & study table is designed predominantly in hardwood & steel and were influenced in terms of design by the works of Architect & Furniture Designer Gerrit Rietveld.

The electrical fixtures were exclusively customised & fabricated for the design of a flexible electrical system. The electric conduits & fixtures were left exposed across the interior surfaces to primarily negate any water damage to the electrical system. This layout helped address the functional need of the space while adding to the aesthetic character of the residence. The floors & walls were finished off with grey terrazzo in order to protect the waterproofing underneath, which also rendered the surfaces a lustrous finish.

The staircase linking the ground floor & basement was designed taking inspiration from the works of Danish Architect Arne Jacobsen. Sleek vertical steel members form the structural support framework with steel plate treads & landings. The staircase further builds on the minimalistic & raw character of the space.