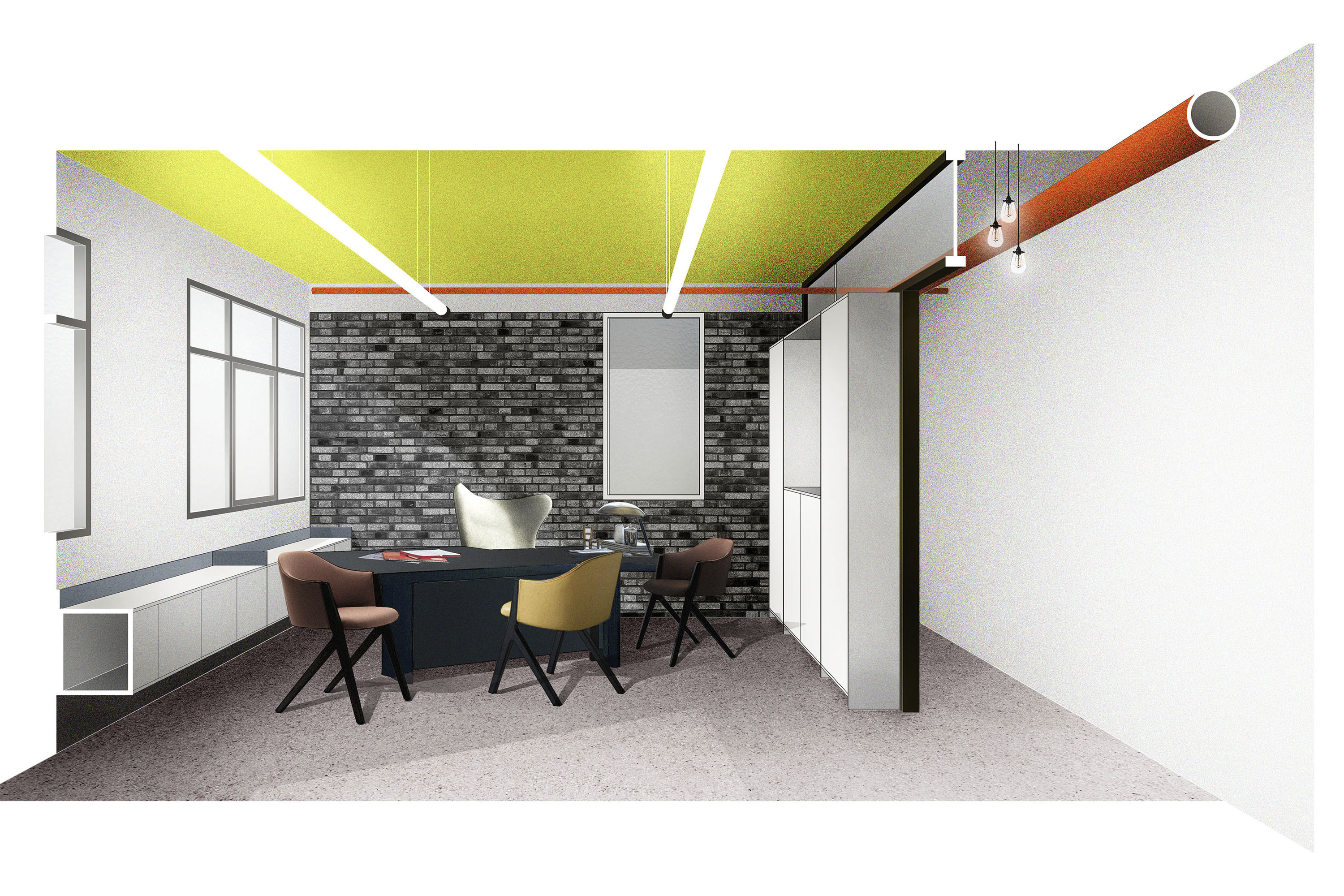 Project info

Location: New Delhi, INDIA
Area: 1,000 sq. ft
Project Type : Office
Status: Completed, 2014





This industrial office situated in New Delhi embraces young & zestful elements that set the stage for a command & administrative setup for a budding entrepreneur. An eclectic color palette & a minimal design identity, usher in a sleek perspective that builds the character of the 1,000 sq. ft office space.
The linear nature of the space allows the central portion to be treated as the spine of the layout, acting as the primary circulation passage, flanked on either side by various functional zones. Each zone exudes a clean & modern aesthetic through the weave of the entire office. Glass panels fitted into aluminium partition systems allow the eye to travel along the depth of the space, giving it an amplified sense of expanse & visual connectivity through the space's matrix.

The meeting room assumes the role of that of an internal spatial focal point around which the activities of the office are centered. Floating drum lights across the ceiling further embellish the space with a neoteric persona & an intriguing geometrically inspired ceiling surface.
With an upbeat approach towards the office's design, the site has been conceptualized as a built space where the rigid hierarchy of conformist corporate configurations is reimagined as a homogenous amalgamation of colour & pragmatic design.