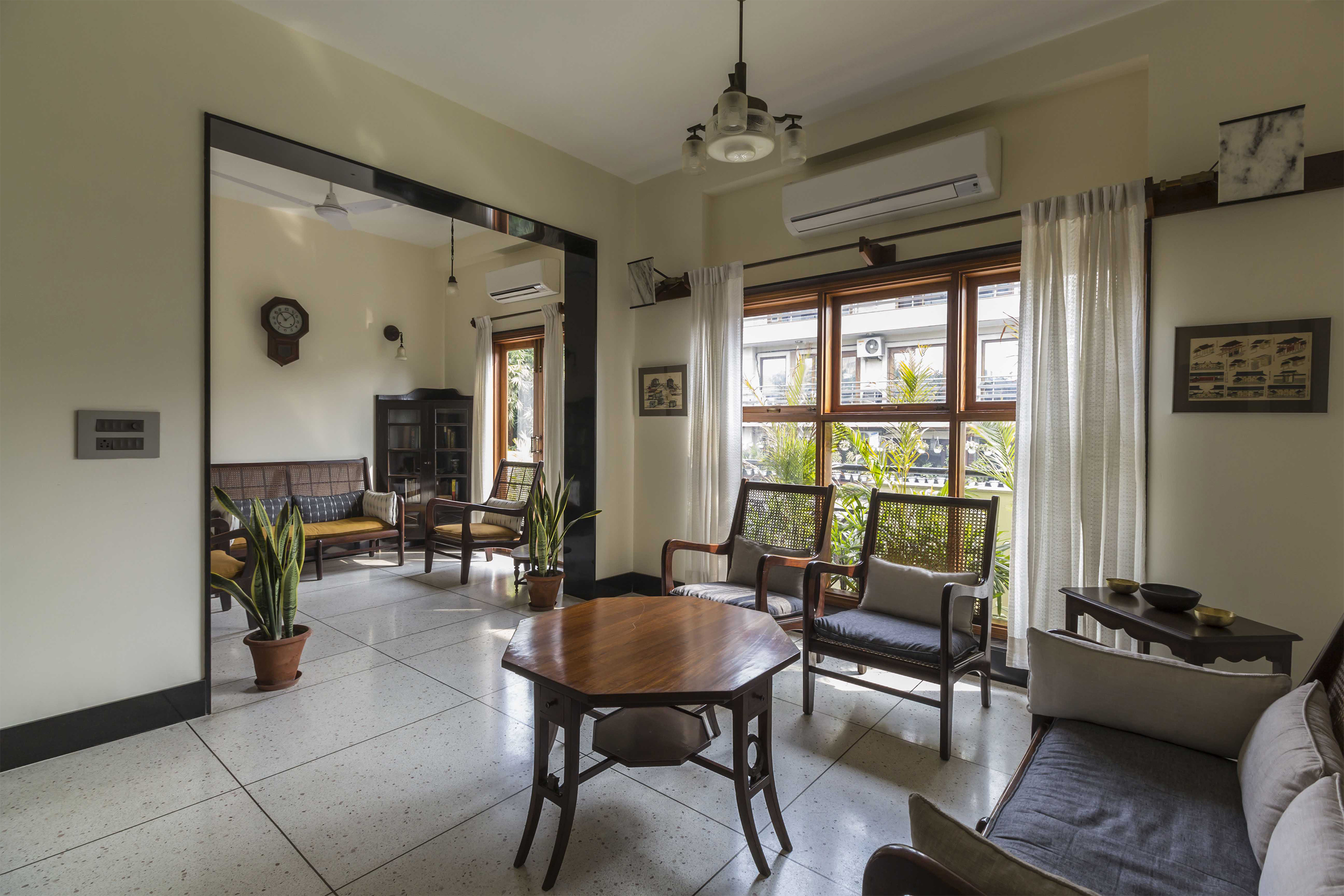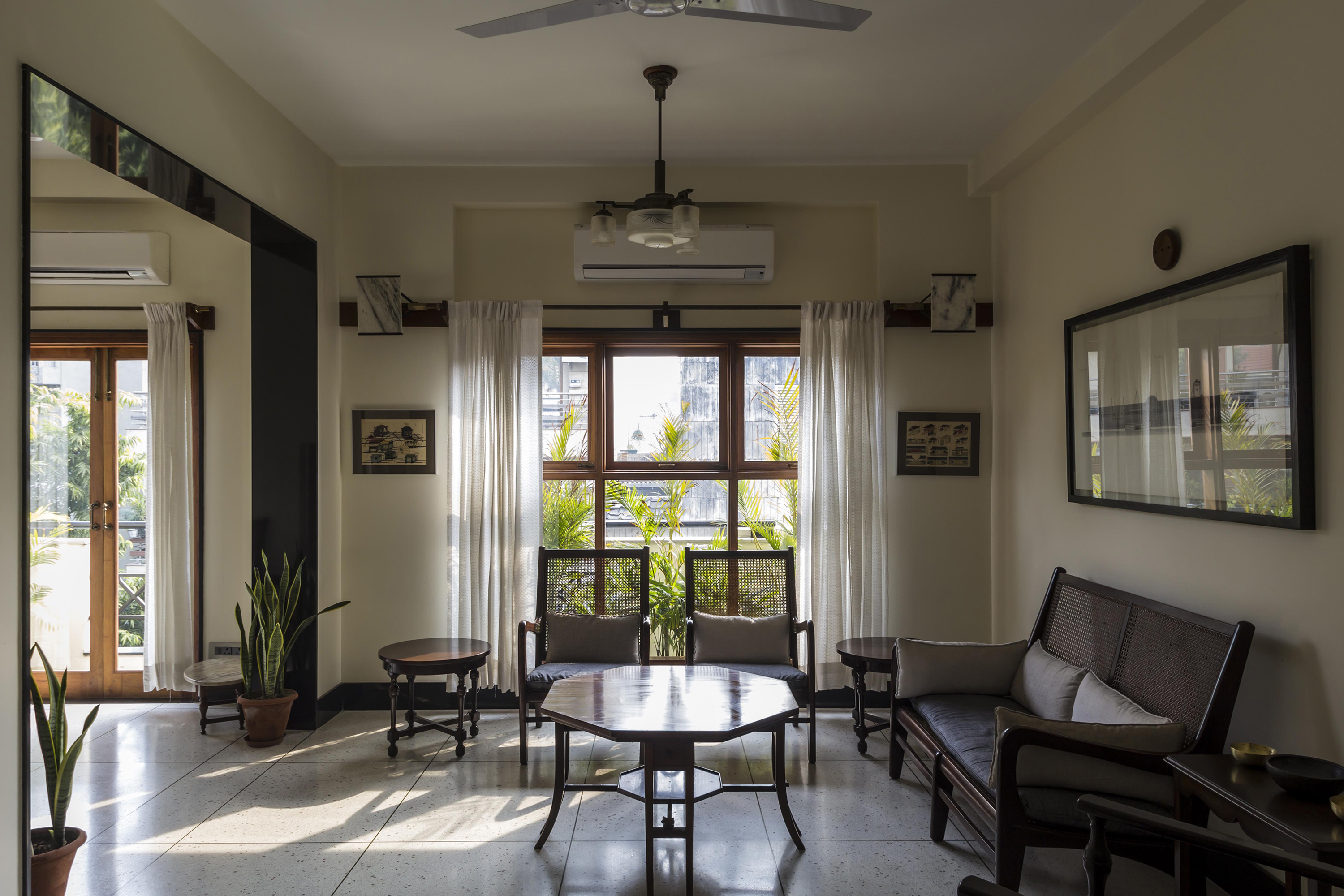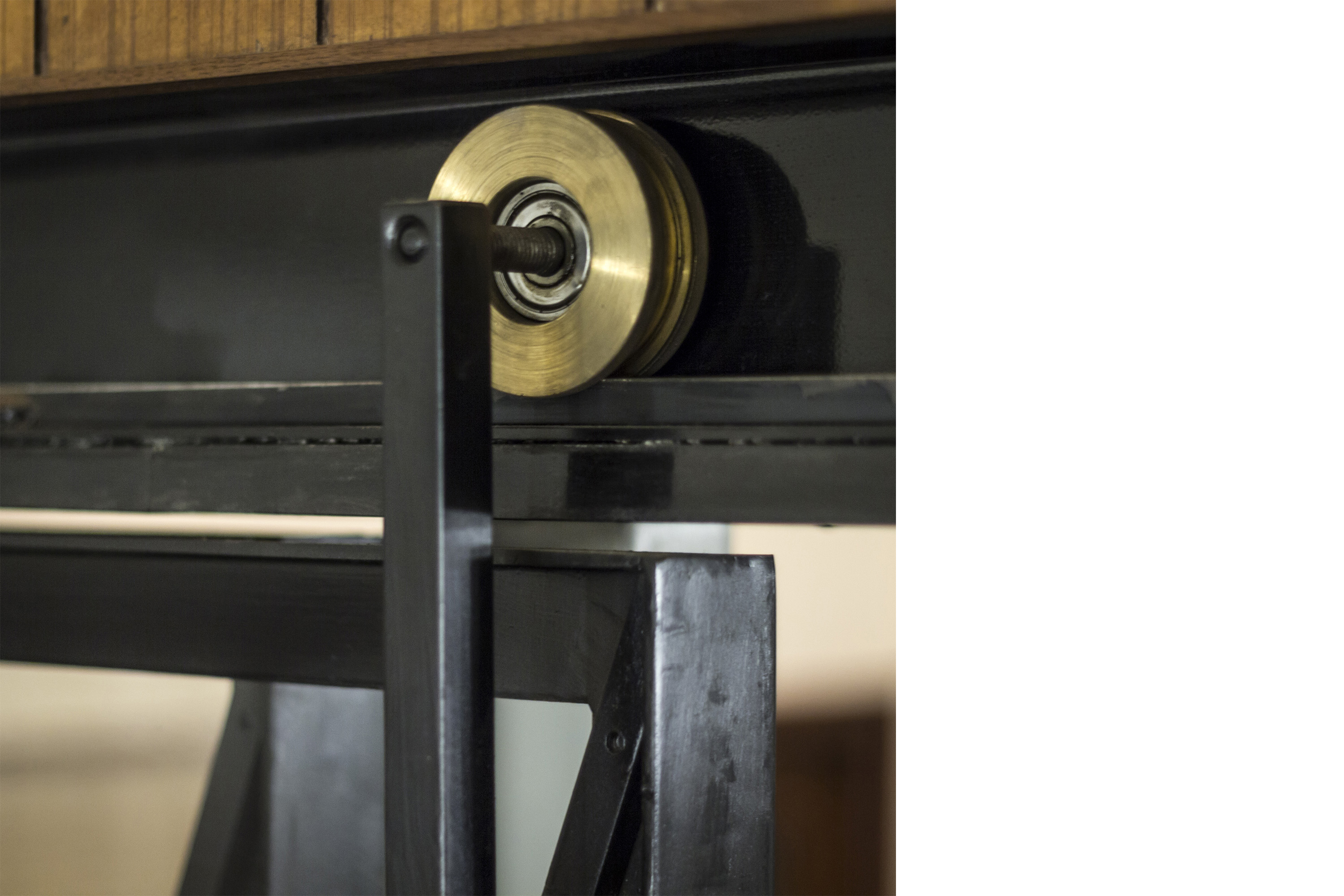 Project info

Location: New Delhi, INDIA
Area: 1,600 sq/ft
Project Type: Residential
Status : Completed, 2016

Chiaroscuro – the treatment of light and shade.
The renovation of this 25-year-old apartment entailed the re-arrangement of spaces, which includes a living room, a dining room, a kitchen accessed through a central atrium. The gradient of light that enters through the fenestrations on the eastern façade is punctuated by the rectangular atrium around which all the spaces are arranged. In a clockwise manner, one enters from the north; towards the east is the living room, dining room on the south and the remainder of the dwelling in the west. The kitchen being in the south-east corner, a diagonal was cut to access the same. The atrium is the point of arrival, which is mostly illuminated from the top light as an additional source of daylight.
The renovation called for removal of walls and an insertion of a lighter partitioning system that could modulate the light entering the rooms. Custom designed and fabricated partitions with polished translucent Indian white marble inserts were installed. The marble glows when backlit with daylight or incandescent bulbs on either side of the screen. These screens are reminiscent of the Japanese 'shoji'. Two types of doors were designed with custom brass hardware, one swing and the other sliding.
The steel framed marble screens take support from the central steel columns that in turn support the R.C.C. beams above. These oddly shaped steel supports were added after the original masonry walls were removed. The odd shapes of the columns give directionality to the screens. The 'screw-bolt' used to support the beam is expressed as a totem and a reminder of the structural systems at play, constantly engaging gravity.
This entire assembly is wrapped in black granite that contrasts with the white marble and enhances the sense of chiaroscuro. This black granite in form acts like a continuous ribbon of sorts framing the openings and running as the skirt board. The black granite skirt boardin turn frames the white terrazzo floor with brass strip inserts and rose quartz chips. The brass strips act as control joints in the floor giving it scale. Playfulness is added in ways such as mapping the beam of the diagonal entry or the door swing on the floor. The brass strips glints in the sun where as the translucency of the rose quartz catches the light in its depth.