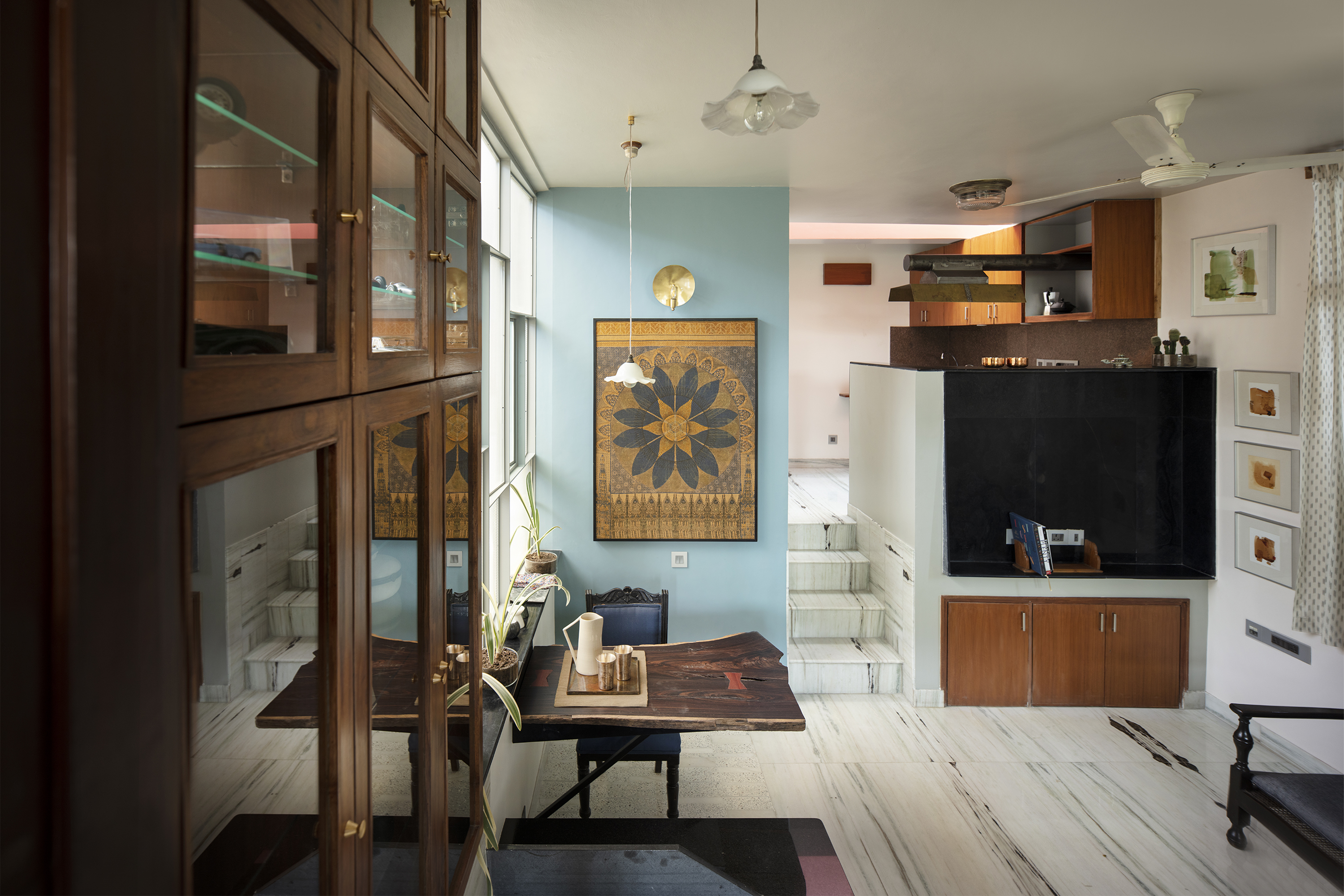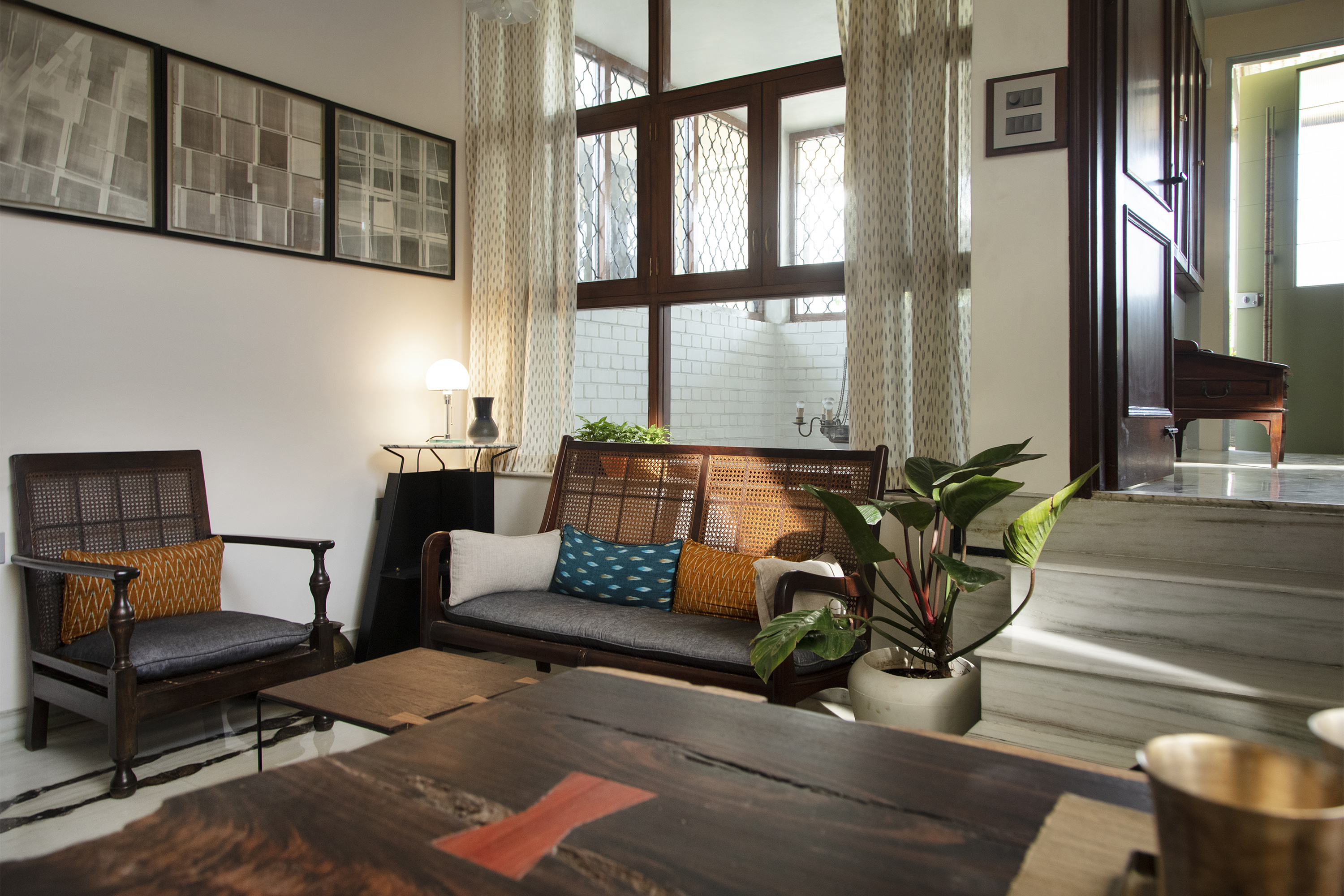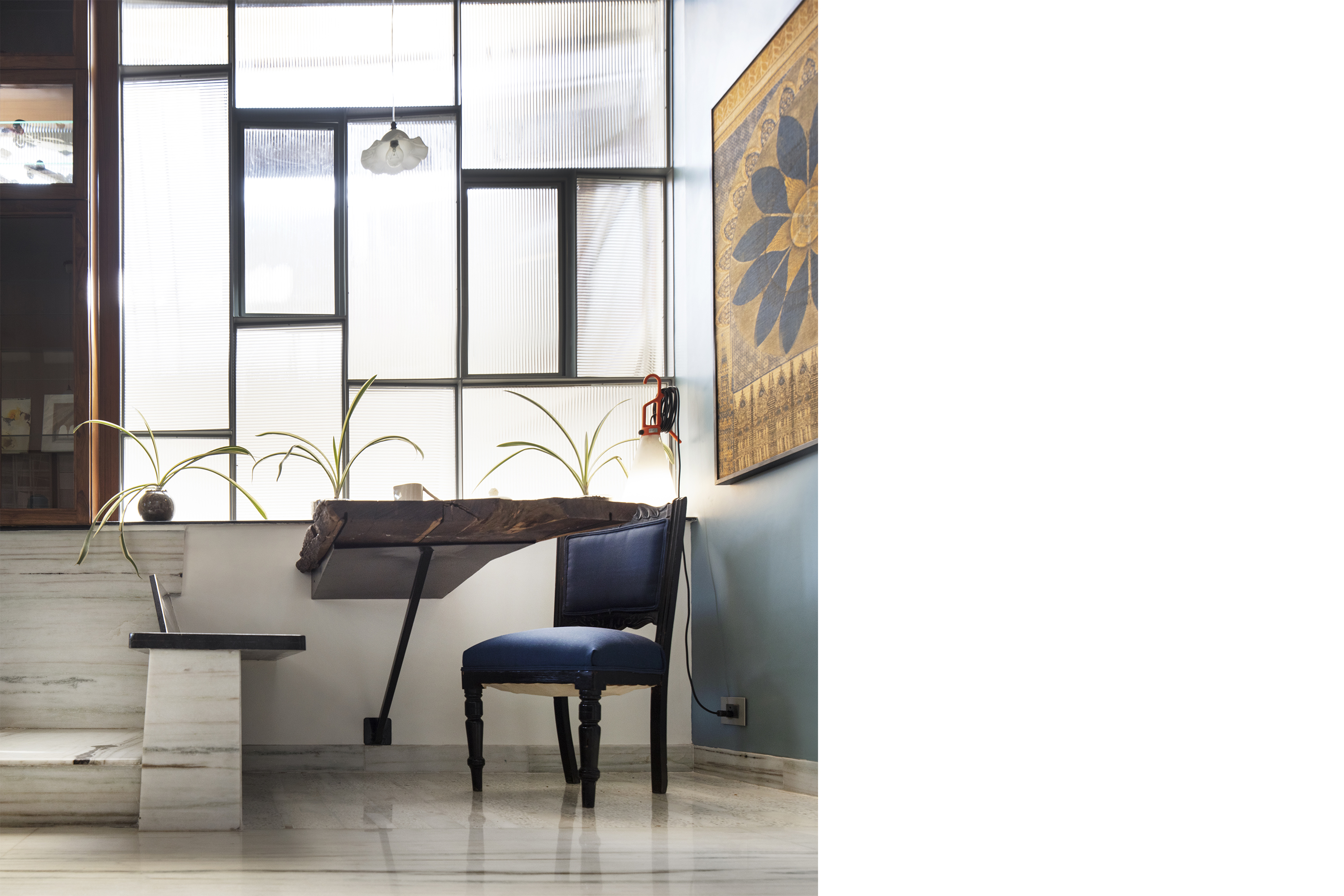 Project info



Location: New Delhi, INDIA
Area: 800 sq. ft.
Project Type : Residential
Status: Completed, 2018

This intimate & cohesively designed 800 sq. ft self-contained apartment in New Delhi has been conceived with the idea of creating a home for functionality & unique identities of the occupant couple under one roof. The apartment was an existing structure on the top floor of a shared residence & hence the design scheme utilized the pragmatic usage of the limited area available.The design process focused on creating an authentic abode that stemmed from gaining an astute understanding of the couple's functional needs interlaced with elemental nuances thatwere distinctive to their personalities. The apartment layout utilizes a minimal number of walls to create a demarcation amidst contiguous zones. A distinction between spaces has beenadditionally created using a play of varying volumes & levels.

The interiors have been conceived & visualized as a landscape of form & function, juxtaposing geometric & organic forms that complement each other. Through the flesh of the entire space, light & color play an integral role in stringing together the aura of the residence. Additional windows were included in the framework of the space to amplify the influx of sunlight entering the apartment through the eastern & southern facades. Northern facade apertures invite diffused light into the space with the inclusion of a skylight to catch glimpses of the moon in the night sky. Changing shadows and warm illumination through the day bestow the apartment with an airy and light spirit.

Colours that render the selected walls of the interiors change as one moves through the varying zones of the home, which has been further layered using art and vintage bric-a-brac. The library overlooking the lush terrace garden welcomes one into the premises of the apartment. A short flight of steps leads one into the living room and dining nook. The Nordic tapestry against these a blue wall, custom cantilevered rosewood dining table and the vintage cane mesh furniture in the living area makes for a great segue into the design narrative of the residence. A compact set of stairs culminate in the raised open kitchen that has been embellished with a custom fabricated brass chimney and a strategically placed skylight that fills the space with a warm luminance all day long.

The private bedroom and walk-in closet are nestled in the rear of the layout and have been accentuated with elements that instil a sense of repose and comfort in the space. Heirloom furniture, books, memorabilia and art add an emotional and visual facet in the curation of the home's design identity that transcends across various styles and time periods. The core essence of the project lies in the ingenuity of the materials used and the design process that did away with the employment of a singular stylistic grammar, allowing the apartment to take shape inaccordance with the needs of the home owners; to finally result in a space which allows them torevel in each other's company.