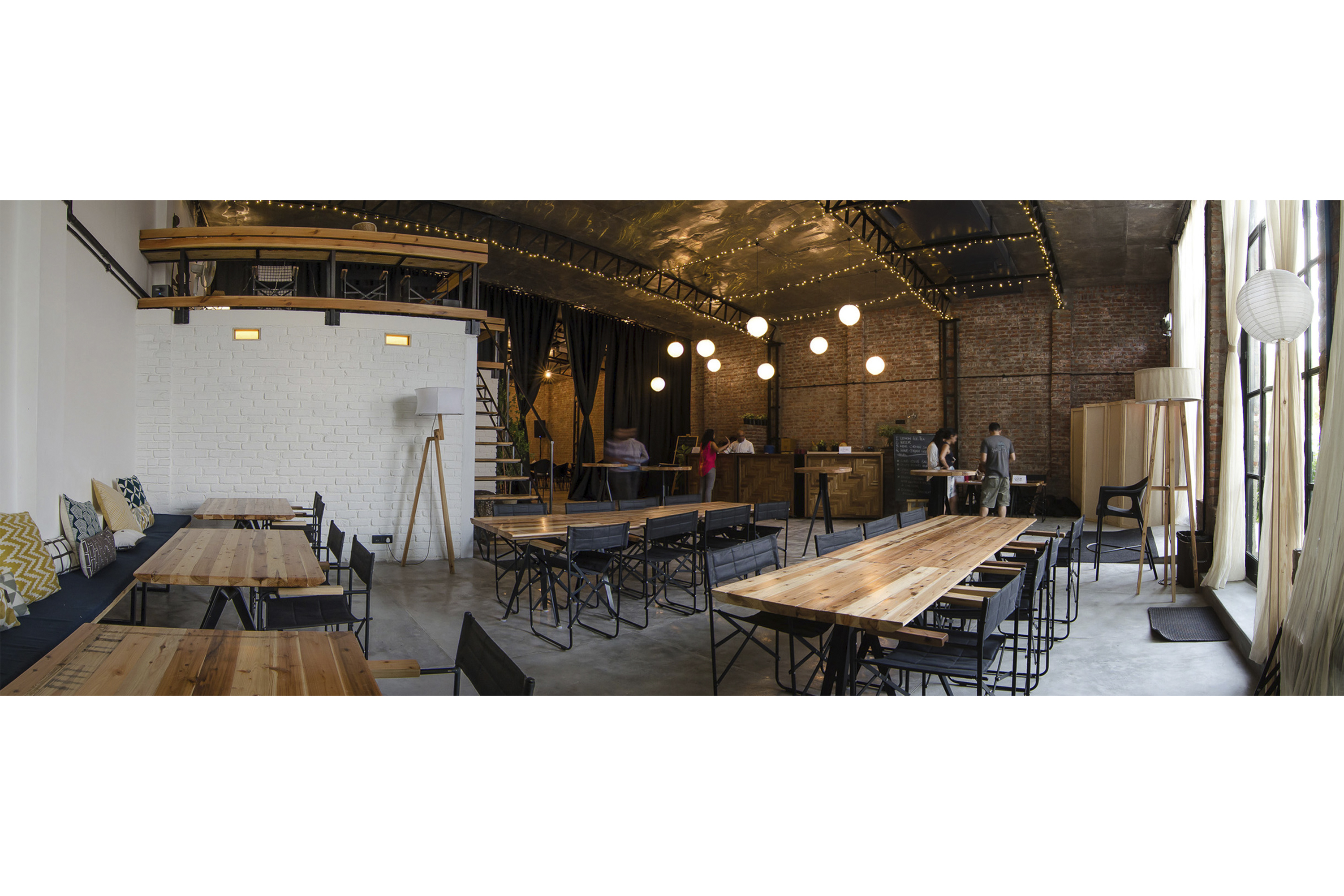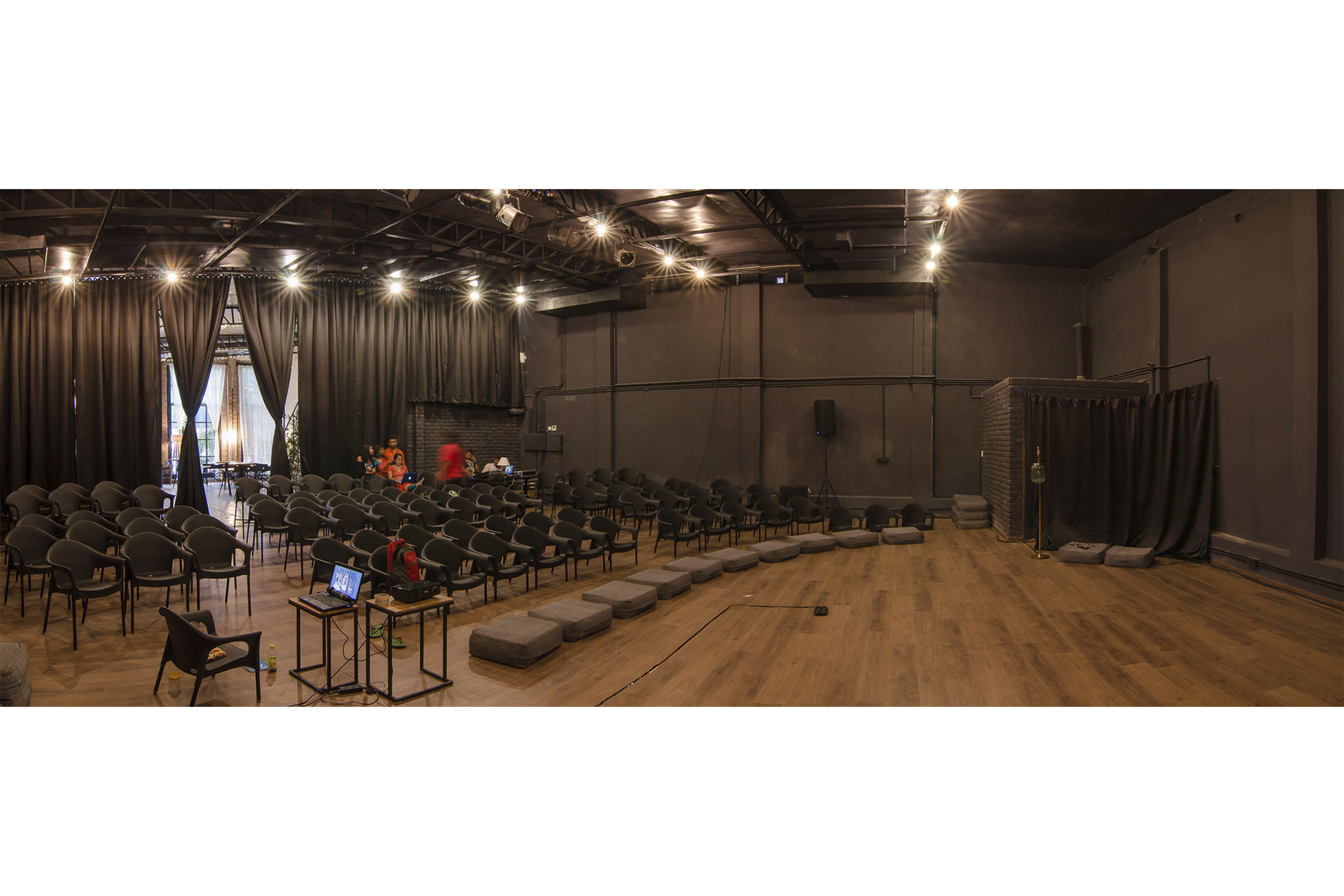 Project info

Location: New Delhi, INDIA
Area: 4,000 sq. ft
Project Type: Cultural
Status: Completed, 2016

Theatrics, minimalism & a rustic ambience take center stage at the Oddbird Theatre, New Delhi. This project located in Chhatarpur is an unconventional take on a cultural venue. The Oddbird Theatre is the passion project of two friends, who wanted the space to hit the ground running with even just the stripped-down infrastructure to support the outline of the program. The tight timelines & budgeting during the development of the project led to the theatre organically transfiguring into a space that exhibited a raw quality of form & aesthetic.

The project entailed the re-adaptive usage of an abandoned warehouse in a suburban context.The space was designed around a program that emerged from the notion of de-formalizing the performing arts while creating a tactile engagement between the artists & their audiences.

Upon entering the 4,000 sq. ft warehouse, one is welcomed into a large double-height rectilinear space that envelopes the premises of the theatre. A bar cum café section sets an informal atmosphere for the audience members as well as the performing artists to engage in, prior to or after the performances. The stage area in the rear of the built portion is separated from the café with the means of a curtain which is a practical method of creating a distinction between the program's functions. The language of the space was kept organic in its essence with the employment of locally available materials which exudes a vibe of ease into the space whilst unlatching from superfluous vanity typical of performance arts venues.

A raw concrete floor, unfinished brick masonry walls & exposed air conditioning ducts set the stage for the unravelling of the fuss-free interior scheme. Low cost & sustainable reclaimed wooden furniture punctuated with eclectic upholstery, whimsical elements of suspended fairy lights & custom floor lamps weaved the quaint narration of the designed space. Tall floor to ceiling industrial-style glass doors & windows grace the elevation of the building in synchrony with light ivory drapes, that add an element of visual interest & lowkey privacy to the space. With its warm & new age milieu, the Oddbird Theatre is a microcosm of a performance venue that unshackles itself from the stereotypical template of cultural locations. The project has been able to cultivate a renewed 'habit' of sorts for the audiences to devour their creatively stimulating environment and has made performing arts a more tangible experience.