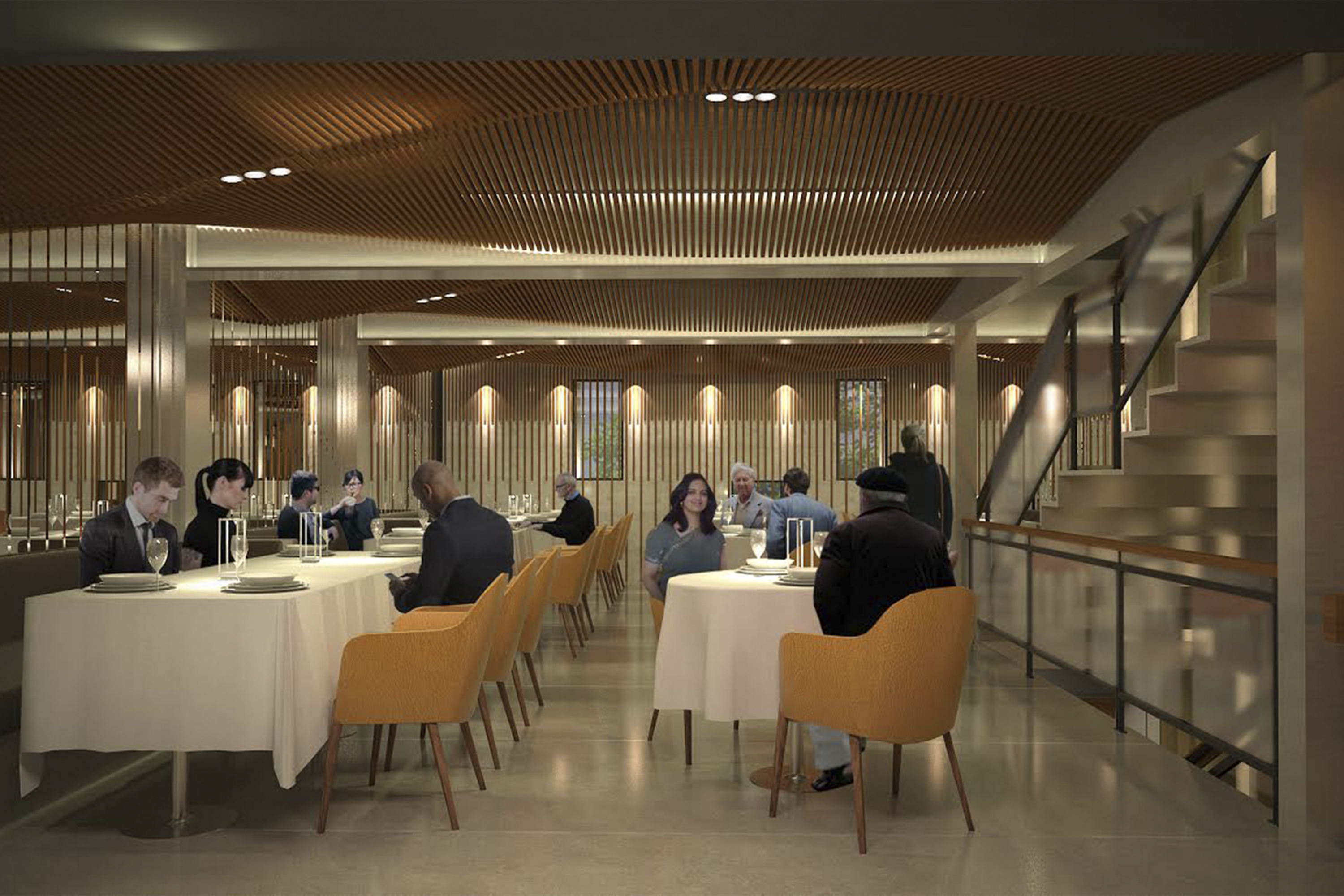 Project info



Location: New Delhi, INDIA
Area: 5,000 sq. ft
Project Type : Hospitality and F&B
Status: Proposed


A 5,000 sq. ft hospitality project located in New Delhi, Beas is an upscale dining venue peppered with artistic & rich elements. A quaint Indian fine dining restaurant tailored with an ambience that is the amalgamation of warm hues & an interplay of textures.Various design elements through the expanse of the dining venue render the space a timeless feel whilst making an exquisite presence. The sinuating pleated ceiling surface in umber tones isevocative of the fluidity & grace that are characteristic of a free-flowing river. The usage of mirrors across the wall surfaces illuminates the interiors with the play of reflections & adds thesense of visual amplification. The staircase functions as a vertical shaft of light through the space while connecting the various levels. The walls of the stairwell have lightboxes culled intothem and flush the entire vertical passage with a soft luminance, reminiscent of a glowinglantern.

The venue is split over varying levels that serve distinct functions. The basement floor housesthe services & the ground level is home to the elegant library-bar unit. The first & second floors host the dining sections reflective of the sublimity of contemporary aesthetics & a fineatmosphere topped off with warm ambient lighting & earthy upholstery. Beas is an exclusive dining venue curated with a fine eye for details & the expression oftraditional strains via the medium of modern-day panache.