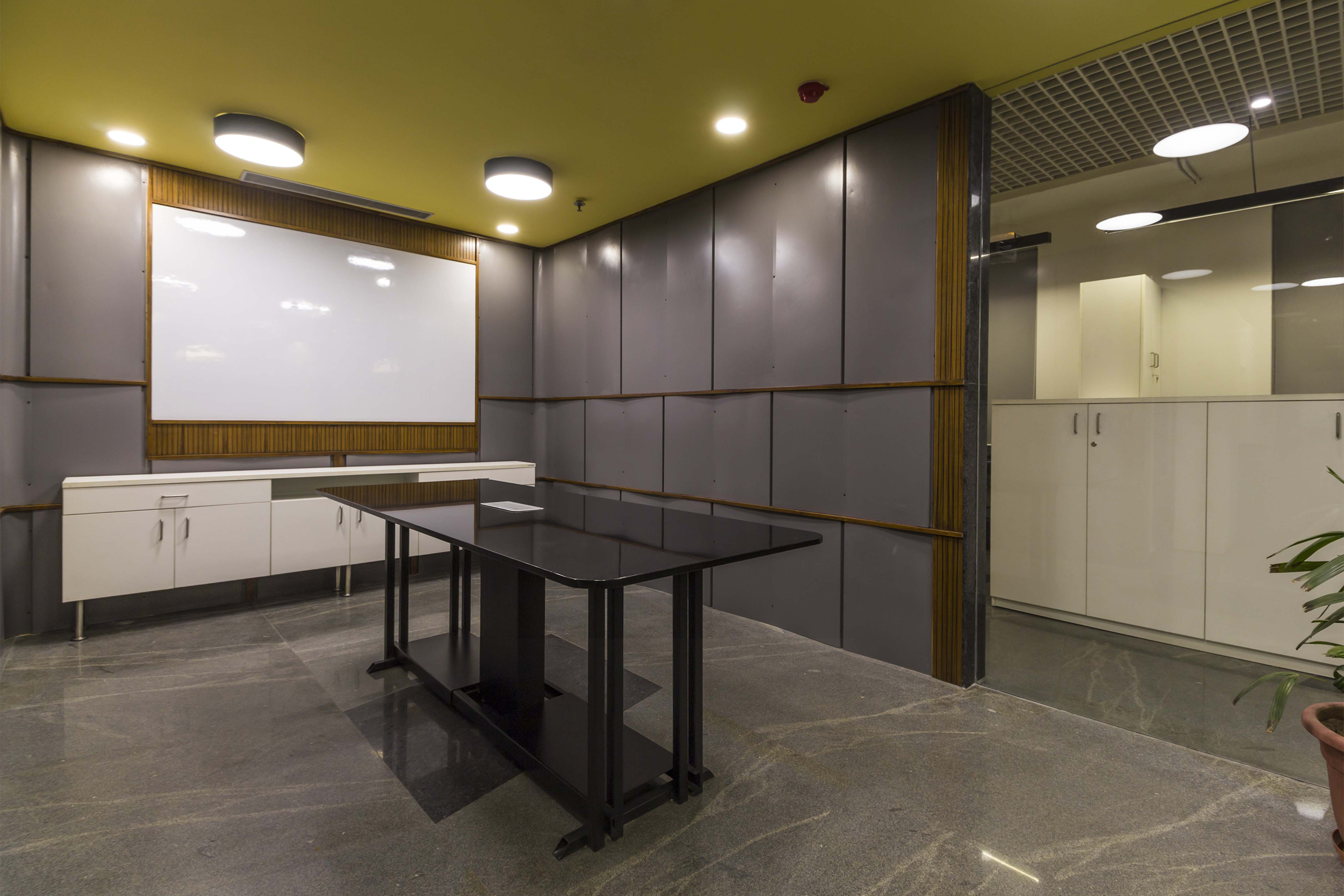 Project info



Location: Gurugram, INDIA
Area: 1,000 sq. ft
Project Type : Office
Status: Completed, 2016


The Goodie International Office, Gurgaon is an unconventional Corporate Headquarters belonging to an engineering firm that offers its product & automation services in the field of polyurethane manufacturing. Soaked in the goodness of sunshine tones & eclecticism, this 1,000 sq. ft design-build office space takes inspiration from the client's penchant for rock music & has been curated in synchrony with the same. The song 'Yellow Submarine' by The Beatles is a classic favourite of the client's & acted as a pivotal creative force behind the genesis of the space's design in the form of varied nuances.

The rectilinear office space has been designed in a simple & clean format to exude a feeling of spaces that intermix & flow into one another with ease. The conference room acts as the nucleus of the designed space & is enclosed using curved glass partitions. The space metaphorically mimics the look & feel of being inside a submarine vessel, with the addition of nautical-theme custom steel panelling & seamless views of the office from within. The open layout has been designed in relation to the concept of disassembling the prevalence of hierarchy between spaces in corporate setups & to create a workspace that promotes the practice of open communication & teamwork.

The ceiling treatment in the office is an intriguing interplay of a solid yellow hue contrasted against the checkered textured character of the open-cell false ceiling surface. Steel, glass, granite flooring & bold accents of yellow bathe the materiality of the furniture, doors & finishes in the Goodie International Office, setting an overall tone of contemporary functionality. The pieces of art were sourced personally by the Architects for the office in order to further reflect the vivaciousness & 'pop' vibe of the interiors.

The Goodie International Office has been the culmination of elements quirky, minimalistic & vivid that mould a space that deviates from the mundane & makes way for a rejuvenated workspace environment to get everyone's productivity up & running!